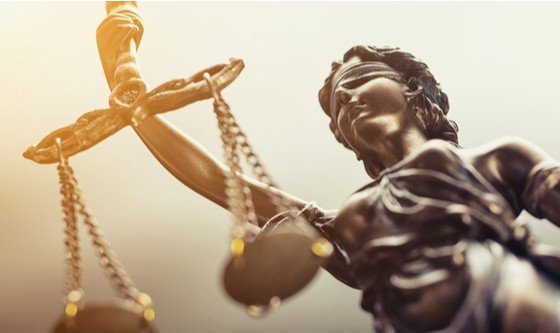 #Repeal162: Back at it!
Despite the Kenyan High Court's ruling earlier this year dismissing the petition to Repeal penal code section 162, all is not lost.
#Repeal162 has been a rallying agenda for the Kenyan LGBTQI+ community for some time. The campaign was started in support of a petition filed in 2016 to overturn section 162 of the Kenyan penal code that criminalizes same-sex intimacy. 
The petition showed that the section is both a legal contradiction and a justification for the discrimination of the LGBTQI+ community, in that this 'lawful' discrimination based on sexuality has led to rampant cases of cyber-bullying, blackmail, extortion, verbal assault, physical assault, eviction, unlawful termination, and "corrective" rape.
The #repeal162 ruling that was made on May 24th of this year, unfortunately, dismissed the case citing lack of sufficient evidence and the necessity of observing 'cultural values and principles.' This ruling was a devastating blow in the fight towards equal rights for all and many a seemingly uncomfortable finality.
However, a memorandum of appeal has finally been filed at the Court of Appeal. In the five months post the High court's ruling, the National Gay and Lesbian Human Rights Commission (NGLHRC) have been engaged in consultations with petitioners, interested parties, legal teams, CSO allies and other stakeholders to strategize around the next phase of litigation.
The organization and its affiliates are awaiting directions on the hearing date for this matter, but should they succeed in securing a date, having the petition heard anew could finally result in a breakthrough.
In essence petitioners are working on upholding universal constitutional rights but the public and judges see it purely as a way to decriminalize and validate same-sex relationships. A successful appeal would simply mean all Kenyan citizens could live free of fear and exploitation.
The Specifics
According to Article 27 of the constitution, the State shall not discriminate directly or indirectly against any person on any ground, including race, sex, pregnancy, marital status, health status, ethnic or social origin, colour, age, disability, religion, conscience, belief, culture, dress, language or birth.
Sections 162 (a) and (c) of the Penal code, however, states that any person who has 'carnal knowledge against the order of nature' or permits a person to have 'carnal knowledge against the order of nature' against them has committed a crime. 
In this case, 'Carnal knowledge against the order of nature' is any sexual activity between two or more persons that does not involve the penis penetrating the vagina which carries a prison sentence of up to 14 years. 
The journey thus far:
In 2016 petitioners that included three Kenyan LGBTQI+ organisations: The National Gay and Lesbian Human Rights Commission, the Gay and Lesbian Coalition of Kenya and Nyanza, and the Rift Valley and Western Kenya Network, asked the court to declare sections of the Penal Code unconstitutional.
22nd February 2019, the initial ruling date for the petition, was postponed to May 24th, 2019. Judges asked the petitioners for more time to consider the case and convene.
On May 24th the High Court ruled against the petition but granted petitioners the right to appeal.
As a whole, LGBTQI+ rights in Africa are very limited with the exception of South Africa and Cape Verde. Currently the few African countries that have decriminalized same sex intimacy outside these two countries include Angola, Botswana, Guinea-Bissau, Lesotho, Mozambique, São Tomé and Príncipe and the Seychelles.
Unfortunately, many countries are slow or adamant not to move in the same direction. In fact, in Sudan, Somalia, Somaliland, Mauritania and Northern Nigeria, homosexuality is punishable by death. Nigeria has further enacted legislation that makes it illegal for heterosexual family members, allies and friends of LGBTQI+ persons to be supportive. An ally "who administers, witnesses, abets or aids" could receive a 10-year jail sentence.
These types of laws and penalties leave anyone open to persecution especially when the case of sexuality is often times guesswork and any tests to prove its leaning are vile human rights violations. Once the remaining African countries start to view LGBTQI+ rights as human rights, the road to liberation will be much smoother. In the meantime, change will have to come one appeal at a time.