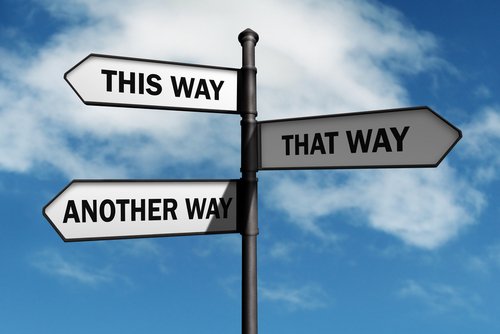 It's okay to choose
'Don't – touch me!' His words pierced deeper than a two double-edged sword.
I was just about to hug him before he lashed out at me. On the table, his phone's screen was open with a poster from my podcast with the title in bold; 'I AM A CHAMPION'. Everything made sense. His reaction, his attitude, even the cold shoulder treatment, I knew I had lost my best friend forever.
We both sat in silence, each of us in our own worlds, him waging a battle inside himself and I trying to find the right words to make the situation better. I knew I was at fault, I should have told him, and I tried several times but how could you admit something to someone when you hadn't yet accepted it yourself? This was meant to be a personal journey so why did I feel like I lied to him in a way, all the times we'd spend talking about girls, hitting on them, trying to lay them, of course, he did several times, and with ease might I add. All I ever did was a lie and instead of recounting my encounters with guys, I'd say girls. I had mastered the skill of deceit.
'You didn't trust me, that's why you never told me,' he said, cutting the silence in half.
Truth is, he was right, I didn't, because I knew how straight guys react around queer people, well – at least from what I heard from my friends, some are hateful and unapologetic in their bashfulness towards queer folk. My fear was that my best friend was like that, he would shun and discriminate against me like my friends when they came out to their 'friends.'
I stared at him and saw the pain in his eyes, the disappointment in his voice, for him to find out the way he did? I could feel the walls in his heartbreak, and as if he was reading my mind he softly uttered.
'You could have told me.'
'I was afraid.'
'Of me or yourself?'
'Of our friendship!'
'Love is just a decision, but the choice was yours.'
He walked out and slammed the door, I realized I had misjudged him entirely, I felt a cold teardrop from my eye and I softly found myself uttering the words.
'I'm sorry.'