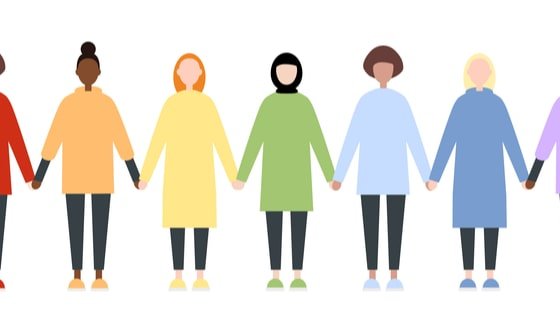 Inclusivity on our continent
Africa seems to be finally coming into its own, and accepting the LGBTQ community.
LGBTQ is an acronym that stands for lesbian, gay, bisexual, transgender and queer or questioning. There is a longer acronym, LGBTTQQIAAP, which stand for lesbian, gay, bisexual, transgender, transsexual, queer, questioning, intersex, asexual, ally and pansexual. 
For years, people from this marginalized community have been shunned and ostracized for being different, but now, in light of modernization, activism as well as the media's influence, it seems that things are finally changing. Through film, for example, several countries are exploring ways to showcase LGBTQ material. Take Tunisia, where a queer movement group – the Mawjoudin (Arabic for 'We Exist') organization, hosted the very first queer festival in Tunisia in January of 2018.
Karam Aouini, the festival's director, said that 'The purpose (of the festival) is to promote queer culture and to give space for alternative non-normative art expression…to raise awareness about the LGBTQI++ issues in our society as well as, to encourage youth filmmakers and producers to talk more and to better represent queer characters.' It's illegal to be gay in Tunisia. The penalty is three years in prison. But this didn't stop these activists. Surprisingly, more than 400 people attended from all over the world.
Kenya also has its own story to tell. The film Rafiki, that premiered at the Cannes Film Festival, was banned in Kenya because it 'promoted homosexuality'. The matter was taken to court where a judge temporarily overruled this ban, and declared that the film could be shown in Kenyan cinemas for seven days only, in order to be eligible for entry into the Oscars. 'I am not convinced that Kenya is such a weak society that it cannot handle a gay theme. There are Kenyans who paid the ultimate price for the freedoms we enjoy today,' Justice Wilfrida Okwany told a packed courtroom in Nairobi in September 2018.
The film was made from a prizewinning short story by Ugandan author, Monica Arac de Nyeko. Rafiki is about two girls who fall in love, much to the chagrin of their parents, who are politicians on different sides of the divide, and their communities.
Likewise, Ghanaian group LGBT+ Rights has an active online presence with Facebook pages  and a Twitter handle. It runs a cyber-activism blog which is a 'platform that uses social media to create awareness on LGBT+ issues in Ghana and also discuss, share and empower the LGBT community in Ghana.' 
During one of his visits to Africa, former US president Barack Obama, addressed legal discrimination against LGBT individuals. At one point, Obama said: 'When you start treating people differently, not because of any harm they are doing to anybody, but because they are different, that's the path whereby freedoms begin to erode.' This contentious comment reminded everyone listening that these discussions and statements are still sensitive in Africa, where homosexuality is illegal in 34 countries on the continent and is punishable by death in some.  
It has been argued in fact, that the politicians who make these laws take such a firm stand against homosexuality in an effort to deflect from their failings such as corruption and the plundering of their countries resources. It seems like an easy way out for these politicians to publicly feign their disgust as they deplete their countries budgets into their own pockets.
Fortunately, the internet has no borders, and thus, freedom of speech continues to thrive through groups like the ones mentioned above, citizen journalism, liberal press, blogs and so on. Complete freedom is a long way away, but at least there's an ally on the web to start. And it's working.
What do you think? Does Africa need to move faster with the changing times?