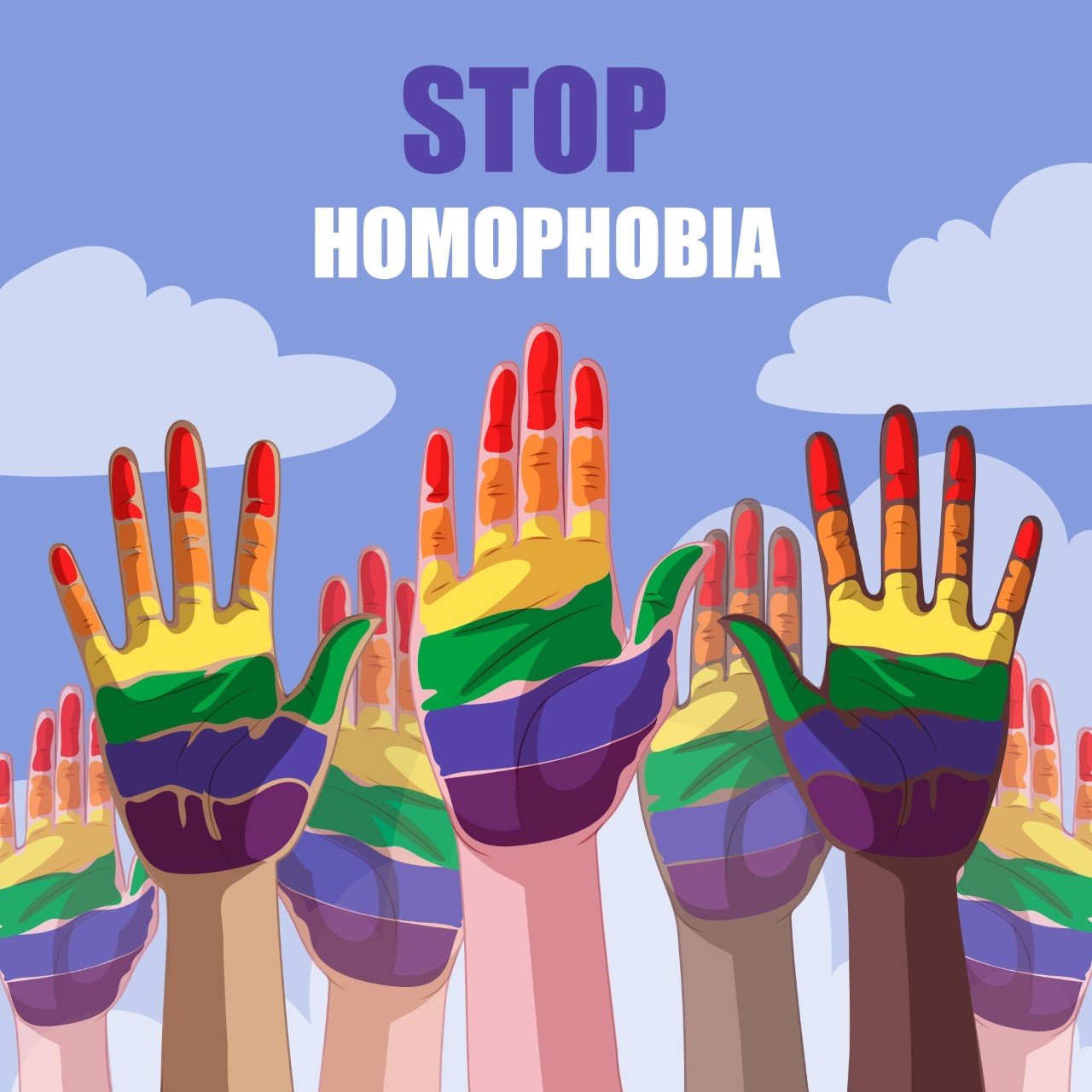 Beverly Palesa Ditsie: A pioneer for African intersectionality
South African activist Beverly Palesa Ditsie helped bring Pride to the continent and led the way for the recognition of multi-sectional human rights.
'Lesbian rights are women's rights and women's rights are human rights'. You may have heard variations of this statement in gender/queer activism and wondered if this was always an obvious intersection. As with many monumental movements, there is always a catalyst, and the iconic figure behind this particular revelation is gay rights activist, Beverly Palesa Ditsie.
Ditsie is the founder of the Gay and Lesbian Organisation of the Witwatersrand (GLOW), South Africa's first multiracial and political lesbian and gay rights group. She was also one of the organizers of Africa's first ever Pride March held in Johannesburg in 1990. 
It was here that co-organiser and anti-apartheid activist Simon Nkoli famously said, "I'm fighting for the abolition of apartheid. And I fight for the right of freedom of sexual orientation. These are inextricably linked with each other. I cannot be free as a black man if I am not free as a gay man."
At the time, Ditsie reported that she had to be escorted around for two weeks after the march for her safety. But her efforts turned these marches into platforms for activism and protest as well as celebrations of pride.
She said, "it was the first time that a lot of queer people realized that there is a legitimate fight; that our existence is legitimate, [and] it cannot be erased or shamed away."
Beijing Women's Conference (1995)
Her origins made way for her rise to icon status. In 1995 during the Fourth World Women's Conference, she not only became the first openly lesbian person to address the United Nations, but also personalized the first time the organization was lectured on queer rights as human rights. 
In her speech, Ditsie argued that if the world conference on women was to address the concerns of all women, then it would have to similarly recognize that discrimination based on sexual orientation is a violation of basic human rights.
Her attempt at convincing U.N. delegates to adopt resolutions recognizing sexual diversity was a call out to discrimination and a reminder that the freedom to self-identify and self-express belongs to us all. 
Queer politics and the cost of activism
Ditsie, now 49, has moved on to other pursuits, feeling that the cost of active activism was too high to maintain.
She told New Frame that in the beginning, in her 20s, it was exciting. 'I was fighting a cause. It was real. It was tangible. My mind, body and soul were in it. But living on the mercy of people was exhausting to me. I think that's what eventually took its toll. I started having to ask myself who I am outside of the activism.'
With intersectionality, the barriers can be daunting because people may not feel that you represent them – or should. After years of sacrifice, she had a member of the community openly ask her, 'You keep saying that you are representing all of us. Who asked you [to]?'
It is these types of notions, politics and the toll on her mental health that led her to explore her other passions.
Simon and I
That being said, Ditsie's activism has not stopped. She is merely finding a balance between her artistry and her activism. 
In the late 1990s, she was in the reality show, Livewire (Communities) as the only black lesbian. She went on to have a stellar career in television, directing popular reality shows such as All You Need Is Love, Big Brother Africa, and Love Life's Scamtho Groundbreaker, to name a few.
She also created a documentary in 2002 based on herself and her comrade in arms Simon Nkoli, titled 'Simon and I'. It is an inspiring portrayal of the activist, who before his death, inspired other fellow anti-apartheid prisoners to recognise queer rights as human rights.
From her projects, it is clear that she has used television and film to open minds, educate and build bridges of understanding. Her message remains the same – freedoms and liberties for all. 
Which iconic women inspire you?