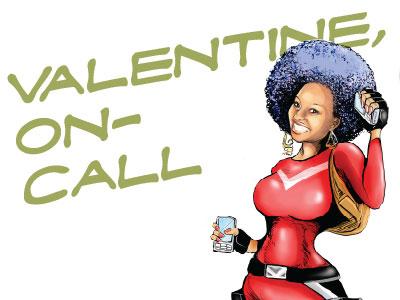 Arousal after female genital mutilation
My girl has been through FGM. I'm the one who broke her virginity. How can I stimulate her to orgasm since she has no clitoris and I do not want to lose her?
There's still a clitoris
Thank you so much for your question and the opportunity to discuss something that bothers many couples with a woman who has undergone female genital mutilation (FGM, or as its also known: female genital cutting). First of all, your girlfriend has a clitoris.
It's a common misconception that the clitoris is the tiny button that you can see at the junction of the inner lips of a woman's vulva. The truth is that that is simply the tip.
Much more to it than just the tip
The clitoris stretches back into a woman's pelvis for about an inch, at which point it splits into 3 strands that extend another 4 inches. Much like a man's penis, it is made of erectile tissue so that it fills with blood when a woman is aroused. You may not have the tip to play with but after 20 minutes of attentive foreplay, you will have your woman aroused and her clitoris engorged. There are so many sensitive spots on a woman's body – ears, neck, nipples, inner thighs, the back of her knees, feet. So start a journey with your hands, lips and tongue and prepare to be amazed.
Best positions
Once you are done with foreplay, try these positions, they work wonders for women:
Woman on top – this allows your partner to determine the pace, depth, and intensity of the proceedings.
 
Spooning – this entails you both lying on your side (like two spoons) with you behind her. This lazy potion allows for a slow burn to orgasm.
 
Doggy style with pillows underneath her – depending on the size of your machinery and how fast and hard you want to go. Doggy style can be painful when your penis rams on your partner's cervix. Placing pillows underneath her and having her lie on them will tilt her vagina so you can't reach her cervix so easily. Also if she keeps her legs closed, her vagina will be tighter and you will both enjoy the extra friction. You can also lay on top of her and whisper all kinds of naughty things in her ears.

Do you have any tips for making love with a woman who has undergone female genital cutting? Leave a comment below or join the discussion on Facebook where you can find us at Love Matters Naija and Kenya.