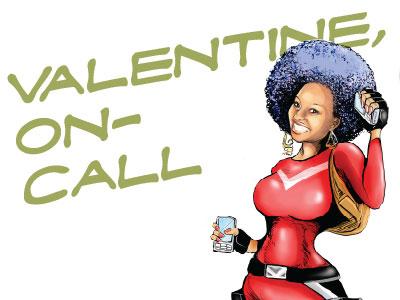 Girlfriend screams with pain during sex
I've tried breaking my girlfriend's virginity and succeeded. Now every time I try penetrating her she screams in pain. How do I go about it?
Could it be because I have a big penis? Please help!
Wow! Having sex with a woman who is screaming in pain cannot be fun; you must feel like a monster each time. No wonder you wrote in.
Take a break
I suggest you give the intercourse part of lovemaking a rest until you learn how to give your girlfriend an orgasm with other means. Tell her this, it will make her relax because if you yourself are already uncomfortable, she is dreading your sexual attention. Trust me.
Focus on other areas
You could start with a kissing and caressing session with your clothes on and then focus on these much ignored erogenous zones:
Scalp:  Most people love a head massage, as it immediately puts us at ease. Gently touch your partner's scalp, run your nails over it or massage more firmly – depending on what she likes.
 
Hands: Hands are personal and very sensitive, especially the fingertips. Give your woman a hand massage and watch her reaction, this is surprisingly erotic.
 
Feet: They respond best to firm touch. If you feel a little funny about feet, try washing them first before giving the massage
 
Stomach: Try a light touch to begin with, especially as you get lower and closer to the genitals. Try a firmer touch on the sides because we are all a little bit ticklish.
Now that your partner is comfortable, you could get naked and continue with your focus on her. Kiss and touch her more major erogenous zones until she has an orgasm.
Let her take the lead
Then ask her if she wants to try intercourse. I think your experience will be very different this time. Most women need about 25 minutes of foreplay before they are well aroused and lubricated. If necessary go out and buy some lubricant – wetter is always better.


Any more tips for our guy? Share your experiences by leaving a comment below or joining the discussion on Facebook where you can find us at Love Matters Naija and Kenya.