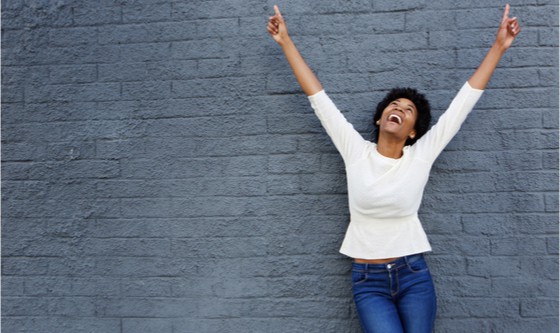 Forgetting your ex: women share what works best
It's easy to slide into depression – or at least a level of sadness – when a relationship doesn't work out. Here are fool proof ways to get over your ex fast.
'Have friends other than your boyfriend'
I used to be the kind of girl whose life revolved around my boyfriend (you know that 'All I need in this life of sin is me and my boyfriend' kind of girl); so when we broke up, my life came crushing down because I had no other people to bond with.
I have realised it is very important to have friendships outside your relationship; that way you don't get lonely and risk running back to a dead-end relationship. When I started putting an effort into making more friends and stopped being isolated, I realised I recovered a lot faster.
Amanda, 29
'Focus on being a badass career woman'
A busy woman hardly has time to whine about a failed relationship. Sure, a break up hurts, but when you are busy building yourself in your career, breaking glass ceilings and making more money, you not only become more attractive, but you also gain confidence and forget about the past faster.
When I broke up with my ex, I decided to commit that year to getting a promotion. I worked harder, got noticed and got that pay raise. That has also helped me become picky about the kind of guys I want to date now – I don't want a bum.
Jessica, 31
'Think of all the reasons your ex is a loser'
I once dated this stingy guy. When we broke up, I kept reminding myself I'm lucky I got away. I might sound like a sadist for using this approach, but I promise it works.
So, regardless of who dumped who, you are not with your ex anymore. And you know what they say about a break up – it's like a mirror: once it's broken, it's broken, and even if you glue it back together, the cracks will always be there and things will never be the same. So the best thing to do is remember his flaws and be happy you don't have to deal with them anymore.
Julie, 23
'Go out of town on a mini-holiday'
Sometimes you just need to get away from it all. So why not treat yourself to a mini-holiday. It doesn't have to be to another continent. Another town or county will do just fine. And make sure it's a sunny place where you can have happy vibes. While you're there, document your journey – write a journal, take photos and visit landmarks. And when you get back, you'll have a fresh mind.
Carol, 25
'Do not, I repeat: do not call your ex in desperation'
Sometimes the loneliness feels like it's killing you. There's no longer anyone there to talk to about how your day was, there's no one to give you cuddles. It's just you and the TV. It's tempting to 'just check up' on your ex, but it doesn't help. It just revives emotions and resentment. Because after you've talked to him, you might later think: 'Why did I have to be the one to call him first, does he not even miss me?' And sometimes when you call, you get a cold reception and end up feeling worse than you did initially.
Gladys, 27
 
Have you broken up with your partner recently? Share how you got over it below or on Facebook. For help, get in touch with our forum moderators.