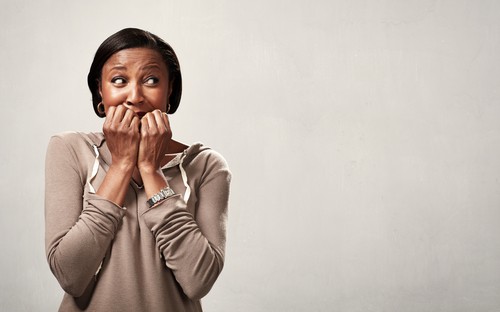 Virgin on e-pills
The first time we ever did anything, I was nervous. So nervous, in fact, that we didn't have sex. but I was a virgin, and I was freaking out about birth control!
I had been with this guy for about a month, and things were getting hot and heavy very quickly. Before long, we wanted to move what was happening in the backseat of his car to a more 'proper' space – something I thought would be romantic, and at least not as cramped.

Our 'practice sessions' often got too close to the real thing. One time, there were fluids involved – but all without penetration.

And I had read all the horror stories; you know them, too. The girl who got pregnant because there was sperm left on her thigh and it magically ended up inside her. Or the one getting pregnant from pre-cum. I didn't want to be an urban legend! I knew I wasn't ready to have a baby, and I was pretty sure he wasn't either.

It was my first year of uni,  and my mum would kill me if I brought home a grandchild whose father she hadn't met. So although I was still a virgin, I went to the chemist down the road – he, the more experienced one, said I was overreacting.
I'm glad he respected my panic enough to pay for it.

This wasn't contraception. We hadn't had sex so we hadn't talked about birth control. This was just the morning-after pill. An emergency knee-jerk reaction. But after all those fluids, I needed a solution asap. Because the longer you wait to take the pill, the less efficient it is; some say after 72 hours, you don't even need to bother. Though I had read about the other measures one could take after, I wasn't prepared, financially or mentally, to do those.

After he gave me the money, I called my best friend to take me to the store.
She was mostly in disbelief that we were walking to the chemist to buy P2 and yet I hadn't had sex. Paranoia on a whole different level.
We were praying that we wouldn't see anyone we knew, or meet our parents there – it was the local chemist. Anything was possible. Even worse would be someone walking in right as we made the request! Many people know what that P2 is and what it means you've been doing. It's ironic: I was trying to be responsible, but I was also mortified.

It cost about 200 shillings for the two pills – one to take immediately, the other 12 hours after the first. My friend was also in charge of making sure I didn't forget to take another one, after those 12 hours passed.

I got my period the next month and I was extremely relieved. By then he had broken my heart and we weren't even together anymore, but that's another story all together. I was so relieved to see my period. I even stayed celibate for a few years after that in celebration.
No pills needed!

Overreaction or a smart move – what do you think? Share your thoughts below or on Facebook. For questions on sex, contraception and P2, head to our Discussion Board.