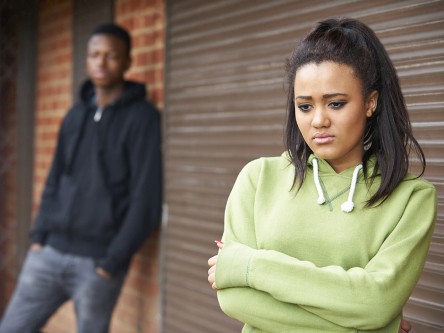 My labor story and realizing it was stillbirth
Nothing prepares you for the pain and loss you feel when your baby is stillborn. The saddest part is that we rarely want to talk about it. It is understandable because it triggers sad memories. Janet bravely shares her story.
I had a great pregnancy. No nausea and my body felt okay for the first and second trimester. And Andy was such a star. He would really spoil me; he would rub my feet and even cook. And he would call me in the middle of the day just to see how the two of us were faring on. It was great!

In the middle of my third trimester, my gynaecologist told me that I needed to slow down. The back pressure had begun, but the ultrasound showed that I had a healthy baby. I was told there was nothing to worry about. So I didn't worry. The increasing pressure was normal as the baby was growing. Everything was fine. The baby's kicks got more frequent, which excited us even more: Andy and I were counting the days until we'd finally get to meet our beautiful baby.

My water broke a day after my estimated due date. I was anxious and excited as my husband whisked me to the hospital. The nervous energy was palpable between us. I was admitted and my doctor came to see me. Everything seemed normal. Now it was time to wait.
Don't believe what you see in movies…

Ladies, let me tell you something: nothing prepares you for the contractions. It makes you want to go crazy! I tried my best to breathe through them. Goodness, it was hard.
Everything seemed to be going smoothly though.

But suddenly, in between the contractions, I remember feeling like I peed on myself.

I asked Andy to check the bed sheet. He lifted the blanket and then had this panicked look on his face. He just said: 'Hang in there, honey.' I was a bit confused. I wasn't sure whether the baby was coming or I had just peed myself and he didn't want to tell me. I touched the now spreading wet patch. I lifted my hand to my face. It was red. I began to scream for Andy. After what seemed like an eternity, Andy rushed in with a nurse and I was being wheeled away.

All I remember is tears and everything becoming blurry as I counted backwards from 10. When I woke up the following morning, Andy was by my side, and so was my Mum. Their heads hung low, trying to hide the swollen eyes from all the crying.
I had lost my baby. I don't even know if it was a boy or girl.
Nothing prepares you for this kind of loss. Nothing. For almost a year I didn't even want Andy to touch me; he was patient. About 18 months later we were pregnant again and I finally had our first baby. I still wonder what went wrong the first time.

Have you had to go through a similar experience? Share your story below or on Facebook.