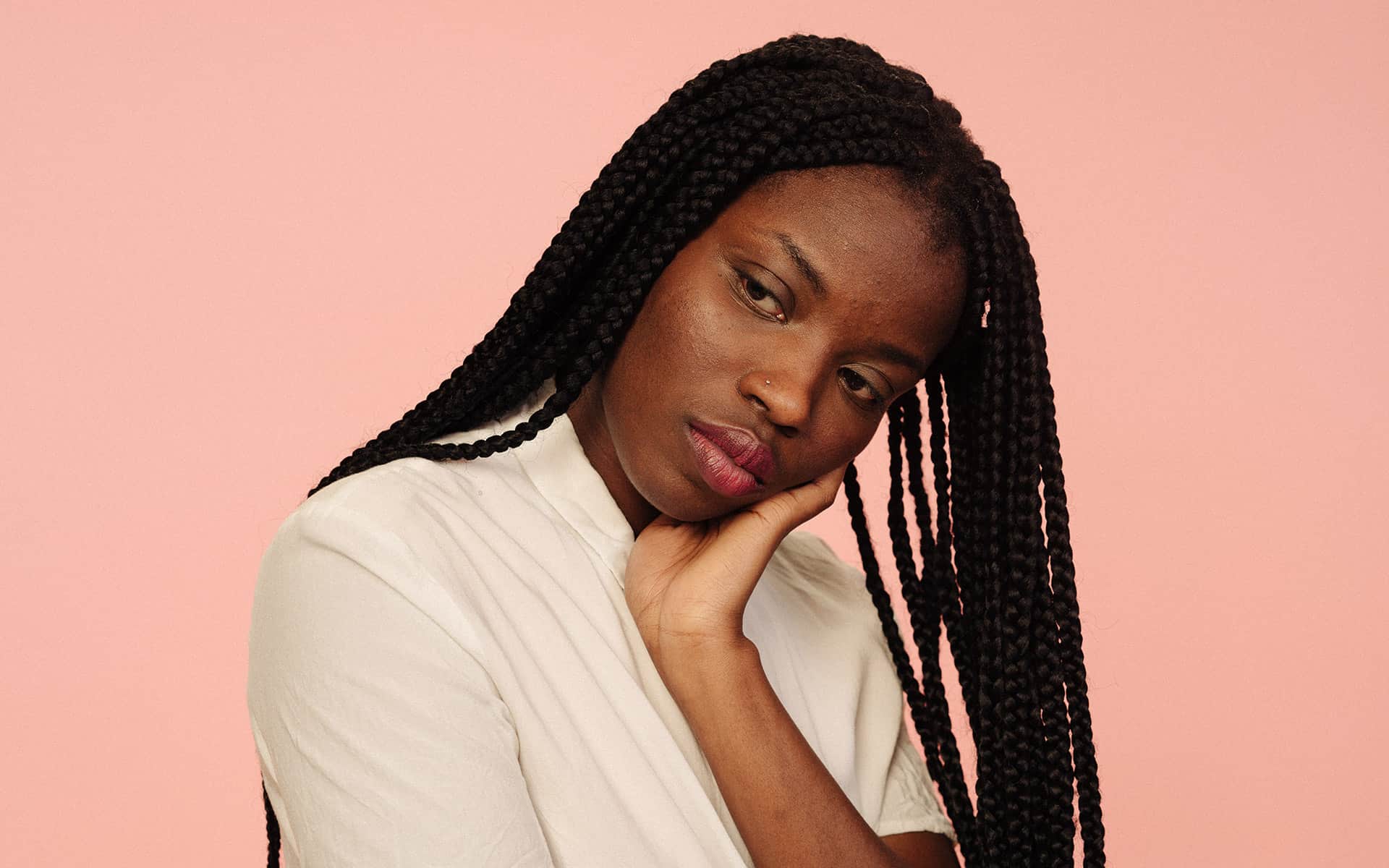 Abortion
If a woman becomes pregnant unintentionally, one option she may consider is having a safe abortion.
The law in a nutshell
Before deciding to have an abortion, it's important to be aware of what's legal and what's not – when it comes to abortion, there are huge legal variations from country to country.

Even when abortion is legal, that doesn't mean you can decide to have one at any stage of pregnancy. The limit varies, so in some countries, you can have an abortion until you're 28 weeks pregnant. In others, the limit can be as low as 12 weeks.

In some countries, the law only lets you have an abortion in certain circumstances, for example, if you have physical or mental health problems, or if you've been raped or can't afford to look after the baby adequately, or there's something wrong with the foetus.
Kenyan law
In Kenya, abortion is not permitted unless, in the opinion of a trained health professional, there is a need for emergency treatment or the life or health of the mother is in danger, or if permitted by any other written law.
If someone performs an illegal abortion on a woman, they risk 14 years in prison. If you get caught trying to perform an illegal abortion on yourself, you can face up to seven years in prison. Anyone who gives a pregnant woman the means to perform an illegal abortion may be imprisoned for three years.
Nigerian law
In Nigeria, abortions are only legal if the life of the mother-to-be is in danger. But because one in four pregnancies is unintended, a lot of abortions still happen, and many of them are unsafe. In 2012, 1.25 million abortions took place in Nigeria.
According to the Criminal Code (Southern States), it's a felony to provide abortions, and that's punishable with 14 years in prison. Getting an abortion, on the other hand, could mean you face seven years in prison. Those supplying anything to get a woman to have a miscarriage could be punished with three years in prison. The Criminal Code also explicitly allows abortions for physical and mental health reasons.  
The Northern States follow the Penal Code, is similar, except for wording and interpretation. The punishments are also harsher, especially in case of a woman's death.   
Two doctors need to confirm that an abortion is indeed needed.

Regardless of where you live and the local laws, you can still get pills for a medical abortion from Women on Waves or sometimes the chemist. You can also get in touch with Women Help Women.
Types of abortion: medical and surgical
Every year, 34.000 African women die as a result of unsafe abortions.

In many cases they would be entitled to legal abortions, so why not go to a registered doctor? Some don't realise that abortion can be legal and don't know what the options are. Other women just don't have access to health care, particularly in rural areas. Or they may want to keep it secret and worry about the lack of anonymity at public health centres.

Whatever you choose, make sure you're speaking to a certified medical practitioner to avoid the risks of unsafe abortions. Unsafe abortions account for around 13 per cent of maternal deaths globally.
It's important to have a safe and legal abortion.

There are two types of safe abortion:
The most suitable option for you depends on how many weeks pregnant you are (calculated from the first day of your last period).
Medical abortion
With a medical abortion, you first take a pill that stops the pregnancy – it blocks the hormone that keeps you pregnant.
If you choose to have a medical abortion, you have several options, depending on how far along in the pregnancy you are:
Early medical abortion (up to week nine of pregnancy)
You take two different pills, Mifepristone and Misoprostol. This can happen with a medical professional or at home. You take these two pills 36 – 48 hours apart. You can take 200 mg of the first pill at a clinic or at your doctor's office, and the second you can safely take at home. The first pill makes sure the fertilised egg can't settle in the womb, and the second pushes it out. After taking the second pill it takes about 4 – 6 hours for everything to leave the body.

Generally, this is painless, although the pills may cause some bleeding, cramping, diarrhoea, and sickness. It may feel like really bad period pains. You are unlikely to notice the embryo among the blood clots – it's still no bigger than a small grape at eight weeks, and even smaller earlier in the pregnancy.

If the bleeding and pain feel too severe, you should go to the nearest clinic or hospital.
Safe abortions at home
There are some safe ways to have an abortion at home. If you plan to do this, please make sure you are not alone in this process. If there are complications, you'll need to be able to get to a hospital within an hour. At the hospital you can say you had a spontaneous miscarriage – the doctor won't be able to tell the difference.

If you're less than 12 weeks pregnant, all you need to do is take a pill called Misoprostol, often taken with Mifepristone. This kind of medical abortion is safe, but it's illegal to terminate a pregnancy this way in Kenya and Nigeria. For more information, visit Women on Web, where you can also get advice on how a safe medical abortion works.
It's best to get help from Women on Web and their local partner organisations and use both Mifepristone and Misoprostol, as the success rate is 96 per cent compared to 90 per cent with Misoprostol alone.

Also, medical abortions with just Mifepristone should not be done if you have been pregnant for more than 12 weeks.
Late medical abortion (from week nine of pregnancy)
If you've been pregnant for more than nine weeks, you can still have a medical abortion. The procedure is the same as for an early medical abortion, but you'll need more than one dose of Misoprostol. You have to wait a short time in between doses, so it takes a little longer than an early medical abortion. Sometimes the placenta or afterbirth does not pass and needs to be removed surgically under general anaesthesia.

If you need a late medical abortion, you should go to a health clinic – don't try it at home!

You can have a medical abortion up until you're 24 weeks pregnant. However, after week 20 of pregnancy, you'll have to go to a hospital and stay overnight. In these cases, Prostaglandin is injected into the womb, creating contractions similar to labour lasting 6 – 12 hours. This happens while you're awake, but doctors can give you pain relief. Dilation and curettage may be used afterwards to ensure the womb is empty.
Keep reading for more detailed information about this procedure.
Surgical abortion
For a surgical abortion, you have an operation. There are two main types of operation, depending on how long you've been pregnant:
Vacuum aspiration
Dilation and curettage
For both operations, you'll be given an anaesthetic. This could be a general anaesthetic, so you're asleep during the operation. You can also just have a local anaesthetic: an injection that makes your cervix numb so you don't feel anything, and stay awake during the operation.

After a surgical abortion, you can feel sick and faint and have painful stomach cramps.
Vacuum aspiration (up to week 15 of pregnancy)
With this method, the foetus is sucked out of the womb through a tube.
The procedure takes 3 to 10 minutes and you may have either a local or general anaesthetic, depending on how many weeks you've been pregnant. The cervix is widened and may be softened a few hours before the abortion. You will be able to go home the same day. Some bleeding may occur for up to 21 days after the operation but usually lasts from nine to ten days, with quite heavy bleeding for the first two to three days.
This method is considered to be very safe.
Dilation and curettage (D&C)
With this method, the cervix is dilated and then the foetus and placenta are scraped out of the womb. The World Health Organization (WHO) recommends the vacuum aspiration method (above), which is considered much safer.
A D&C should only be performed by a skilled doctor under the appropriate supervision.
Late surgical abortion
A late surgical abortion (after week 24 of pregnancy) is a complicated procedure and generally happens over two days. This needs to be discussed with and performed by a medical professional.
How do you feel emotionally after an abortion?
How you feel after an abortion depends on why you chose to have one. Most women don't need psychological help after an abortion; in fact, they often feel relieved. There is absolutely no shame in feeling relief. You made the best decision under the circumstances. And you're not alone – 42 million women have abortions every year.
Of course, nobody can dictate how you feel. Feelings of sadness or grief are also common, but like most emotions, they don't last forever.

Some service providers offer abortion 'after-care' where you can speak with a counsellor or therapist. In cases where the service provider does not offer this care, it is still recommended to find someone you can talk to about the feelings and emotions you are going through. You do not have to process this alone.

After an abortion, your hormones are returning to the way they were before your pregnancy, which may also leave you feeling sad. Or maybe you feel sad because the man who got you pregnant didn't want to have the child with you. The abortion might reopen old wounds; and like most wounds, they need time to heal.

If any of this is the case, talk to a close friend or family member who can comfort and support you.

And don't worry: if you had a safe abortion there's no reason why you shouldn't get pregnant again.

In very rare cases, women fall into depression after making a choice on ending an unintended pregnancy. Depression is serious, and if you think you are depressed or know someone who may be, you might consider talking to a professional about it.