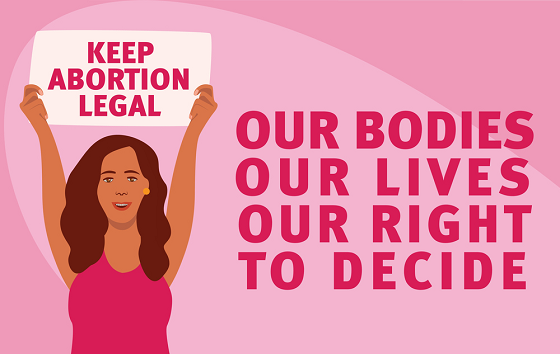 How are you marking Safe Abortion Day?
Did you know that Unsafe abortion is one of the leading causes of maternal mortality?
Maternal death is the death of a pregnant woman or death of a woman within 42 days of termination of pregnancy through unsafe methods. This is according to the World Health Organization (WHO).  
The cases of deaths from unsafe abortion are high in countries with the most restrictive abortion laws, including Kenya. Here, adolescent girls and young women of reproductive age top the list of those who seek abortion services.
With the increasing number of deaths, many countries have translated broad and commendable goals such as the World Conference on Women (Beijing 1995) and International Conference on Population and Development (ICPD) into laws and policy objectives legalizing abortion in return realizing better reproductive health outcomes such as the drop in the number of deaths related to induced abortion.
This has enabled these countries to ensure access to safer methods for women and girls through trained health care professionals without fear. Many developing countries are still struggling with the legalization of abortion, removing restrictions and removing abortion-related stigma and violence. These factors prevent many women and girls from seeking lifesaving services even during emergencies.
What's the point of having a Safe Abortion Day?
International days play important role in countries' developmental agenda. The celebrations or observation provides an opportunity to plan and undertake activities related to the theme of the day.
Government and non-government organizations, private institutions, schools, and even citizens get an opportunity to acknowledge progress, advocate and raise awareness on certain issues of focus.
This helps people, especially those in power and influence, to have a deeper understanding of the issues affecting people such as unsafe abortion among young women and girls, and the much-needed action to bring change and celebrate a better and safer life for everyone.
International safe abortion day, actions and commitments have been made at state levels. Where civil society organizations have marched, sent in petitions, and engage policymakers in abortion conversations.
This year's theme is on making unsafe abortion history an integral part of advocacy worldwide towards ZERO preventable maternal deaths which includes unsafe abortion deaths.
Each one of us has a role to play in the fight for the legalization of and removal of restrictions on safe abortion in Kenya.
What action(s) are you taking to make unsafe abortion history?