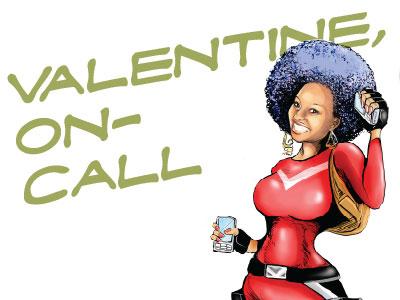 How to get your man to commit (or not)
Urgent! I've been with my boyfriend for six years and he has never spoken once about settling down. He has never introduced me to his friends and family.
I have this feeling that this relationship will not lead to marriage yet he won't let me go. What will I do if he disappoints me?
Relax
First of all: breathe. You sound panicked over the idea that you might not end up with this man. You will be fine either way.

Recently a woman who has been married for over 20 years told me that when they were first married, her husband would not take her to funerals. She was hurt but she didn't say anything so the situation remained that way for years until her sister asked this man why he was so inconsiderate. He replied that he had no idea that she wanted him there. From then on, he has accompanied his wife to funerals.
Tell him what you want
The point of this little anecdote is that you have to tell this guy what you want. Tell him that you would like to be in a committed relationship that is geared towards marriage and a family. Tell him that you would like him to be the guy that you create this family with. Then ask him if that's what he wants. If he says yes, then say that for you one of the signs of seriousness is being involved in all areas of his life and knowing his friends and family. Ask him to commit to introducing you within a specific time frame like two or three months.
In the movies, relationships fall into place effortlessly and both lovers seem somewhat psychic when it comes to the others needs and desires.
Reality is different and we have to say what we want and expect. Your man says he loves you, now you have to tell him and show him how to love you. You want him to claim you to the people who matter to him. These are not bizarre or unusual requests and he should honour them.
Where do you stand?
If he does not change in the agreed timeframe, you will then have a tough choice to make. But you will have a clearer picture of exactly where you stand with this man. Right now, all you have are vague 'feelings' that he will not marry you and fear that this will hurt you and embarrass you in front of your friends and family. It will hurt like hell if he does not want you in his life permanently. In fact, it will feel like your world is ending. But it won't end. You will not only survive, but you will also get to a point where you are proud of yourself for pursuing what you want.


Have you had to walk away from a relationship where you were not getting what you want? Leave a comment below or join the discussion on Love Matters Naija and Love Matters Kenya.