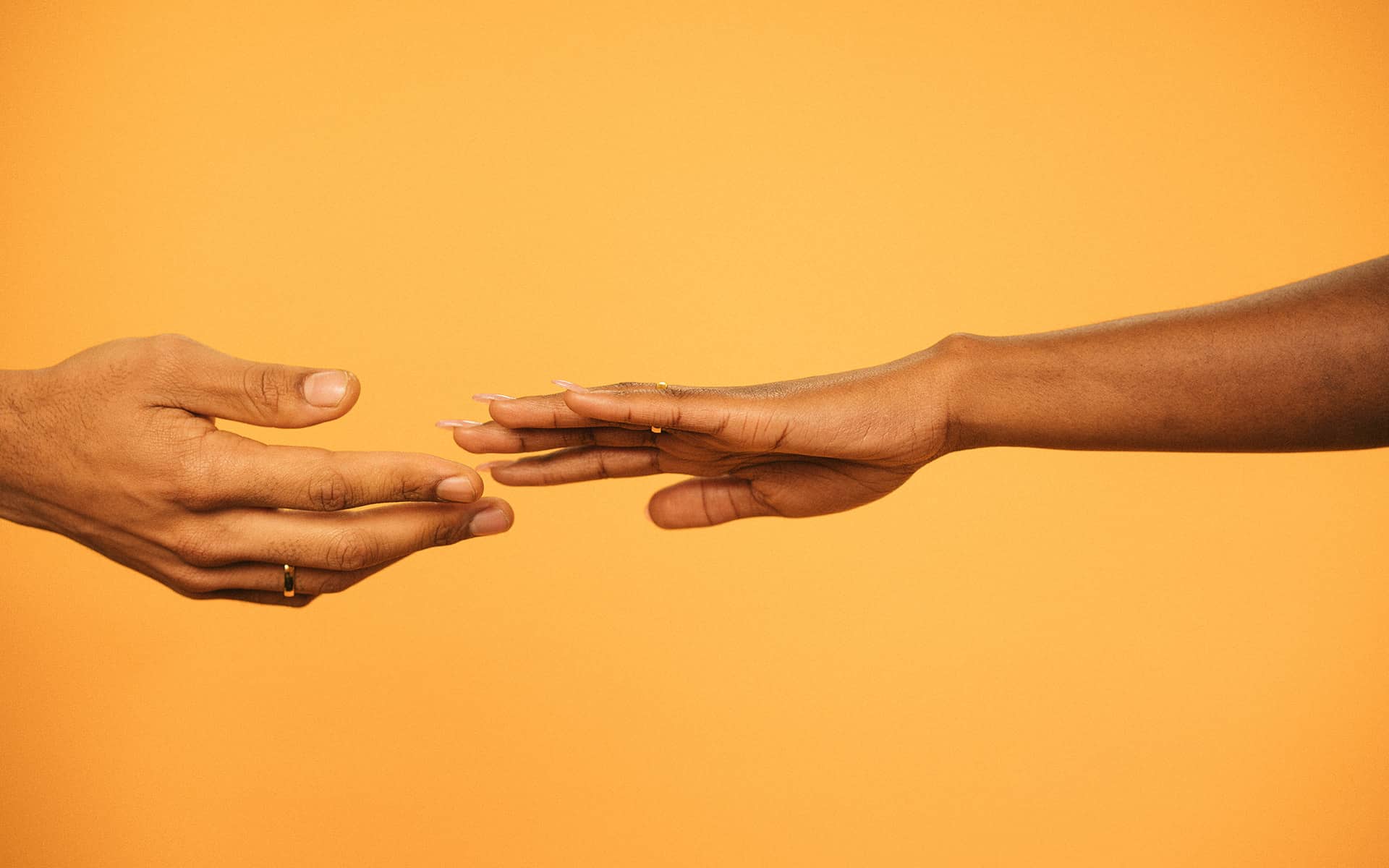 Separation
Marriages don't always have a smooth journey. Sometimes they go wrong. Every marriage has its own set of problems, which can arise from a wide range of issues.
The kinds of issues you face in a troubled marriage are often similar to the issues that arise in a bad relationship. To find out more about troubled relationships, read our section on relationship problems.

Do you feel like you've given your marriage all you've got? Do you see no light at the end of that proverbial tunnel? Have you brought up divorce with your spouse or have they threatened you with divorce?
Sometimes, even though you are arguing a lot and it seems like things are going from bad to worse, this needn't be the end of your relationship. It might still be something you can both work on. But if living together is just making things worse, maybe the time has come to consider separation.
What is separation
You can decide to petition for a separation of a civil marriage, should things not be working out. However, you can only petition if you have been married for at least three years. Reasons for judicial separations can be, amongst others, adultery, cruelty to spouse or child 'of the marriage', deprivation, desertion, incarceration for life or over seven years, legal separation for at least two years, or 'irretrievable breakdown'.
By law, you will still be married but legally separated.
In case you are legally separated, maintenances might need to be paid, as decided by a court of law.
If your marriage is a customary or religious one, these rules still apply. But the law also takes into account religious and customary law which in some cases includes rape, sexually deviant behaviour, or even conversion to a different religion as grounds for divorce.
Why do couples separate?
There are different reasons for couples to think about separation. Some people use the period of separation to step back and take a look at their relationship from a distance, some do it as a first step towards divorce, while others separate to make their marriage stronger.
There are enough examples of couples saving their marriage after separating and there are many cases where separations have led to divorce. Which way your relationship heads will depend on what you and your spouse want out of the time away from each other.
Considering separation?
It's tough to tell when it's the right time to consider separation. Marriage counsellors often complain that couples approach them for help when their relationship is beyond repair.

As soon as you start seeing what you think are irresolvable conflicts in your relationship, start paying attention to them.If you are unhappy in your relationship and are certain that spending time apart from each other will help, it's time to share your thoughts with your spouse. Ask your spouse how he or she feels about the idea. Clarify what your intentions are for separation – the worst thing to do would be to mislead your spouse on what's actually on your mind. Don't let them have false hopes.

Finally, if you can, get a marriage counsellor to help you decide whether trial or legal separation works out the best for you. Here are some tips to help you through a separation period.
Set goals on what you want to achieve during this period. Give yourself some time, to think, to meet with different kinds of people, to focus on your work. Do you want to finally seek divorce? Do you want to make your marriage work? Or do you want to just evaluate your relationship before making any decisions?
Set a specific time period for your separation. Say six months or 12 months. Don't extend it beyond a period of one year.
Take care of finances and logistics. Who's going to move out? Who's going to pay the rent and the bills? If you have children, where will they live and who will take care of their daily needs? Clarify these issues before you separate.
Are you allowed to date other people? Although this is a very uncomfortable talk for most people, it's important you talk about it to make sure you are on the same page. Things only get worse if you do not talk about this in advance. If one of you thinks it's a bad idea, shelve it.
Don't involve your family and friends too much in your decision. It's good to let them know but spare the details. Once you're sure of what comes out of the separation period, you can tell them all that's been on your mind. Until then, agree on how you're going to break the news to those closest to you.
Maintain communication and constantly evaluate your goals. See where both of you have reached emotionally. What have you achieved of the goals you set?
Try to resolve the conflicts between the two of you through marital counselling. Whether you're headed for divorce or are willing to get back together and make the marriage work, it's important to get rid of baggage from the past.
Hopefully, the time you spend apart will help you make a decision on whether you'd like to get back together or file for divorce. If you do decide to get back together and make your marriage work, it might be worth thinking about marriage counselling to iron out issues that still need to be resolved.

One2One Hotline: 1190 (free from any Safaricom line)

Kenya Marriage Counselling: 0721743977

Rescue Counsellors: 726293913*
*We currently list Kenyan help only. This will change in the future.