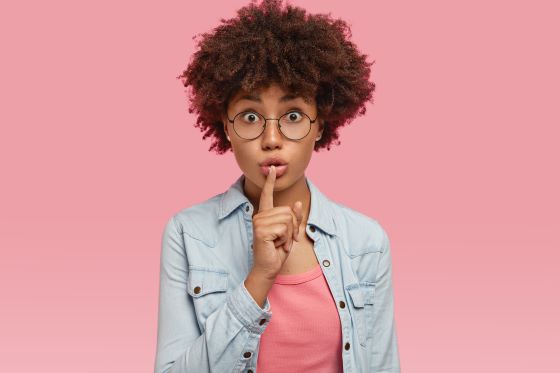 I am married and cheating with a married man
I'm a 27-year-old married woman and having an affair with a 37-year-old married man. Is there any future awaiting us? Can a married woman fall in love with a married man and then have sex secretly and happily for the rest of their life?
It's not easy, but some do. Most often because they're both unhappy in their marriages and yet feel they can't leave.
Usually, illicit sex is only really enjoyable because it's forbidden, and starts to become boring as all the excitement wears off. So everything comes to an end. But some lovers become very happy together and do manage to keep their relationship a complete and total secret for a lifetime.
More often their affair isn't actually a secret, though the lovers may go on telling themselves that it is. Because their spouses have figured it all out. But have decided to 'turn a blind eye.'
Usually, that happens when both people in the marriages are unhappy, and the wronged spouses are happy to have a little time to themselves while the lovers are meeting.
And so they collude with their partners' 'secret' meetings, thinking privately how nice it is that they can now also go out for the evening.
Sometimes things can get really complicated. Like the 'wronged' spouses starting an affair themselves. Maybe with others, but more often with each other. And when something like that goes well, it stabilizes the original affair.
Everyone's completely aware of what's going on and happy about it. Or at least keeping quiet.
Sometimes children are born as a result of these stable affairs. And still, everyone keeps up the pretense – even when it's quite obvious from the children's appearance who the real fathers are!
As the children grow older it can be hugely amusing to hear them talking about it all. Because they inevitably figure everything out – and almost always go along with it. Talking openly about everything among themselves, while 'toeing the party line with the adults!
More often than not the key to this sort of situation is that none of the adults know about their partner's affair 'officially.'
Because it's one thing to tolerate a partner's affair when it's conducted discretely. But if friends or family start tut-tutting in public, then suddenly the wronged spouses feel they have to be outraged. And so everything comes out into the open and there's a spectacular set of divorces.
Unfortunately, that's very often the way things work out. Because keeping secrets is difficult. So it's always better to ask why you're unhappy in your marriage and fix it if at all possible.
And if it really isn't, to calmly and considerately separate.


Do you think cheating and marriage can go hand-in-hand? Leave your comment below or on Facebook.