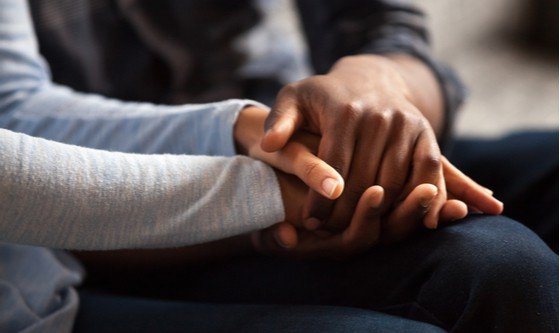 Things to know before you get married
I am not an expert in marriage. I am a married man with expert analysis on my own marriage.
That's the first thing you learn about getting married is that only the two of you can decide what it is, what it means and where it's going. Everyone else is a spectator and it is up to you to decide how much of their input is valid. So don't take my word for it, but these are five things that I am still learning in my own marriage.
1. Dating is not the same as living together.
When you have a fight while dating, you go back home to play 'Who will text first?' When you have a fight while living together you still have to sleep in the same bed. You don't make up because you miss each other, you make up because you need each other. As in, I don't know where you put the car keys and now I have to put my ego aside and ask you.
2. The other person's relationship with money is more important than how much money you both make.
I am earning significantly less money than I did three years ago but I am much happier now. The difference? We learnt how to make the most of what we have. We learnt that my relationship with money is rooted in my need to avoid talking about it. We learnt that she feels safer when she doesn't spend money. Working towards the same financial goals became easier once we learnt how to navigate each other's money habits.
3. Marriage doesn't complete you.
The other person will never complete you. Being completed implies that you are not whole. If you are lucky they will love you for who you are. They will accept you as already whole. That's why you have to bring all of you to the marriage; all your passions and all the things that give purpose to your life. Their job is to love you for all of it. One day one of you will have to live without the other. Being whole is something you start fighting for before that day comes. You can love them and still let them be. The two are not mutually exclusive. Sometimes they are the same thing.
4. People change.
If I am still the same person I was when you married me, then I have failed myself. I have to challenge the things I believe in. I have to rediscover myself. I have to grow. What I need from you is to decide whether the person I am becoming is still someone you want to share your life with. We are not trapped in this marriage; we are allowed to grow out of the shells we found each other in. We don't owe the world a happy ending. We owe each other the truth. The truth is that change is the only guarantee in life. I hope the people we grow into continue to love each other.
5. You don't have to win every fight.
Love is not a game. It is more like a dance.  A tango. Nobody wins if one person gets it wrong. Some fights you can let go, others you can lose, but what's really important is to learn from all of them. If there is nothing to learn about each other in a fight, then it is probably not worth your time. Always remember that being right will never feel as good as being in love. Protect your Love.
Congratulations on getting married! Now go and write your own rules.
What are some of the tips you use in your marriage? Do you think that these marriage tips sound a lot like relationship tips? Comment below!