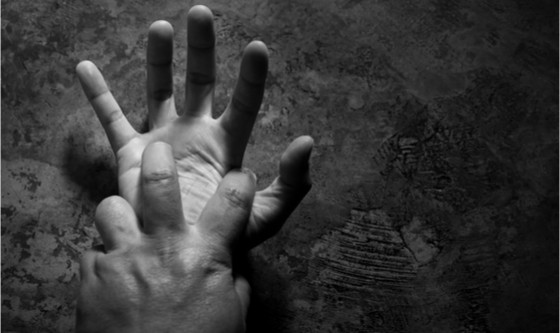 I was raped by my girlfriend and her friends
Kinyua had never had sex with his girlfriend. Then, she lured him to a 'surprise party'. The surprise was on him: he was raped by her and two others, as they laughed.
'I  thought that rape was meant for women and if men were sexually abused it would be by other men. How terribly wrong I was! My friends often talked about the pleasure of sex but the Christian in me kept warning me that I should keep it for my wedding night. My girlfriend was – or so I thought – very supportive of this idea.'
Mounting interest
'The closest I touched her was with an occasional peck on her cheek. But lately she spoke a lot about sex and when I questioned her, she told me that she has been reading a lot and had been watching a lot of Mexican soaps. I reminded her that it isn't right to watch or read anything that can make us desire to have illegitimate sex. At this, she always gave me that beautiful smile that first attracted me to her so long ago in our early teens.

'The two of us had just been admitted to the University and we were looking forward to leaving home. We would often take long morning walks chatting about our futures in and after university. Of course, this was seasoned with how much we would miss each other since we were not admitted to the same university.'
Set up
'On that Saturday, she looked very excited when she picked me at my home. 'Today is Lydia's birthday and we want to give her a surprise party,' she had said. So I went with her to Wanjeri's house where the 'surprise' would be. The surprise turned out to be mine. Wanjeri was a year ahead of us in high school and had gotten a job as a teacher in a nearby secondary school. She had therefore rented a very small house near the shopping centre.

'When we got to Wanjeri's house, Wanjeri and Awinja were seated on the bed. There were no other seats. There were no preambles either.'
Humiliation
'After the three women exchanged knowing glances, my girlfriend started kissing me and before I knew it the others had started caressing me all over. Men from where I come from don't scream so I tried to fight back. But my blows were only feeble as Awinja pinned me down and my girlfriend started undressing me. She climbed on first and I could feel myself inside her. Then followed a sensation I cannot describe. I must have let out a scream for they all burst out laughing. The other two followed suit. By now I was not even resisting. Neither did I get the sensation again.

'As soon as they got off me, I dressed like crazy and ran wildly out of the room to the sound of sarcastic laughter. No one was at my home so I locked myself in my room and cried.
I felt dirty and violated but was too ashamed to even tell a counsellor about this ordeal.
I now hate all women. The only one I now trust is my mother.'


Have you ever had an experience like Kinyua's? Leave a comment or join the discussion on Facebook, where you can find us at Love Matters Naija and Kenya.