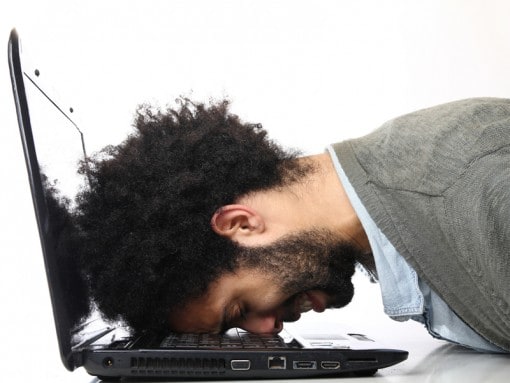 Stop stalking your ex online: here's why
If you've been following your ex-lover's every move on Facebook, you're not alone. Are the temptations of social media making it harder than ever to get over a breakup?
When Nikhil broke up with Sarah, she found herself turning to his Facebook for comfort. She would look back at old pictures of them together. 'It made me feel better, when I missed him, to be able to look at happier times. I would stare at his profile pictures for a few minutes before resuming my work,' she says.
If you also can't resist the urge to keep checking out your ex online, you aren't the only one. Social media makes it easy. But it's important to know where to draw the line between fondly recalling your ex and keeping tabs on his every move.
Needy ex
In Sarah's case, the habit became a concern. She started to read posts by his friends. She got jealous of how he seemed to be unaffected by the end of their relationship. She even went as far as calling him up to tell him how insensitive he was, trying to tell the world that he was fine. 'It was only when a friend pointed it out that I realised how my behaviour was becoming obsessive,' she says.
'He was fine,' she says. 'I obviously wasn't. But I was channelling that hurt the wrong way. I only ended up looking like a needy ex.'
It's evidently a common problem. Almost half of all twenty-somethings check up on old flames online, according to a Pew Research Center survey in the USA. Social media makes it all so much simpler. If you feel the need to check how your former partner is doing, you head to their Facebook page. You look for new friends who may be liking or commenting on pictures, you seek out emotional messages they may have left on Twitter that would explain their state of mind, and you hunt through their Instagram account to track where they've been.
But if they wanted you to know what they have been up to, they would have told you. That means you've overstepped a boundary, and admitting this to yourself is the first step towards dealing with the issue.
Tormenting yourself
If you are following the no-contact rule to deal with a break-up, know that this extends to social media as well. It may sound unbearably difficult but it's the only way to truly heal and move on.
It may be hard to control your urge to check up on your ex but you must be strong. If tough love isn't your strong point, block him.
It will be easier than tormenting yourself by going through their images and wondering whom they are hooking up with or worse. Remember, social media accounts can be deceptive. Social media behavioural experts point out that people are more likely to post content that makes their life look amazing. Your ex is not going to tell the world that his or her life is meaningless without you. It's a defence mechanism that makes them either stay off the internet or post only positive news.
Later, when you are back to your usual happy self and you bump into your former lover on the street, you can explain yourself and unblock them. They'll probably understand.
Moreover, you need to focus on healing and moving on. You'll never know who is waiting for you around the corner if your nose is buried in the past. 
Have you shadowed an ex on social media? Tell us your thoughts below or on our Facebook pages for Naija and Kenya.