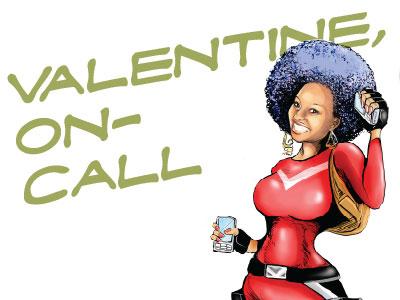 Help! My vagina gets too wet
What can I do or use to make my vagina stop being so wet?
The wetter, the better
First off, I am concerned about you branding yourself as 'too wet'. Because you are paying attention to your levels of lubrication, you have already likely noticed that lubrication levels can change from one sexual encounter to the next, and can also vary at different times of the month. Women are easiest to arouse during ovulation (when they are at their most fertile) and are therefore at their most lubricated. If you change from a hormonal method of birth control such as the pill to another, or you go on the pill, the difference in hormones can also affect your level of lubrication.
Better sex with wetness
Lubrication serves the important purpose of increasing your vaginal sensitivity, while also making it easier for your partner to thrust vigorously. A lot of lubrication is also a sign of arousal and your man must be patting himself on the back – it's a sign that he knows exactly how to get you turned on.
Dry sex results in vaginal tearing which is painful and it increases chances of infection for both partners.
Options
If you are so wet that you cannot enjoy any friction during sex, or your man's penis slips out, then try using textured condoms. Ribbed or spotted ones should increase the friction for you both. You could also keep a towel handy to dry you both off periodically during sex. If you lie on your stomach and close your legs once your man enters you then you will both feel more friction.
Very natural
Your question was very short, so I cannot be sure but something tells me you might simply be self-conscious about getting wet and that you think it is unnatural. God made you this way to facilitate an enjoyable sex life for both you and your partner. If the texture, odour, or colour of your lubrication has changed recently then it might be indicative of infection, and you should see a doctor about that. Otherwise, just embrace the wetness since it is there for your pleasure.


Have you ever believed the myth of lubrication being bad? Share your thoughts below or join the discussion on Love Matters Naija and Love Matters Kenya.