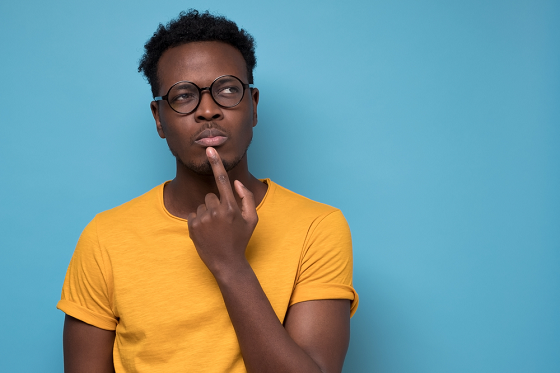 Signs you have compulsive sexual behavior
Do you have sexual fantasies, urges, or behaviors that you find hard to control? It could be compulsive sexual behavior.
You've probably heard of someone who has difficulty controlling their sexual behavior or you have experienced this yourself. Let's talk about this behavior that is often characterized by having multiple sexual partners, paying for sex, addictive masturbation, addiction to pornography among other excessive sexual thoughts, urges, and fantasies.
What is compulsive sexual behavior? 
You have Compulsive Sexual Behaviour Disorder (CSBD) if you experience anxiety and distress as a result of failure to control sexual urges or impulses. 
Compulsive sexual behavior is sometimes called hypersexuality, hypersexuality disorder, or sexual addiction
The causes of this disorder are not known. 
CSBD sometimes leads to self-esteem issues, it can ruin your relationship with other people including friends, and even risk losing your work or career among other aspects of your life.
5 signs you may be struggling with CSBD
You spend a lot of time thinking about sex and find it difficult to manage your thoughts.
Sexual activities are increasingly becoming a core part of your life.
You don't or care little about the consequences of your sexual actions (i.e. exposure to STI, missed class, work or opportunity, or unintended pregnancy)
You view sex as the only mode of relaxation
You masturbate to the point of causing harm, discomfort, or during inappropriate times or places.
Prevention and treatment
This depends on the extent of the addiction or disorder.
Treatment can be self-initiated such as limiting your access to sexual content (i.e. pornographic videos) and avoiding situations where you'll be tempted to engage in risky sexual practices.,
Seeking mental health support from a professional psychologist or psychiatrist (some interventions include administering medication).
Important note:
Compulsive sexual behavior can affect anyone, it's not a boy's or men's problem. Knowing the warning signs is important.
Sex is pleasurable and shouldn't be harmful to your health or social wellbeing.
Do you have any questions about CSBD or would like to share your experience? Talk to us.