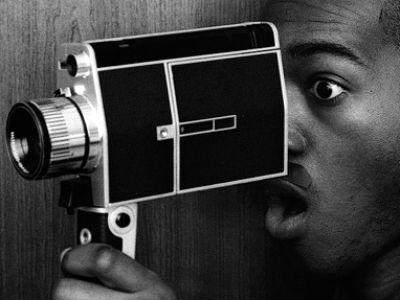 I caught my wife masturbating after sex
Nyaga had no idea why his wife was taking so long in the bathroom after they made love. One day he peeped through the window and saw something that almost shattered his self-esteem: his wife was masturbating while seated on the toilet basin.
'I stood glued on the spot in amazement, what pleasure would my wife find in masturbation? Where had I gone wrong as a husband? The most astonishing bit is that even when I finally got my voice and shouted at her, she did not seem to hear me. She kept caressing her breasts and muttering in pleasure. Finally as I watched in awe, she let out a moan and I knew she had gone into a climax.
Laughing stock?
'My first thought was to file for a divorce; I imagined what else she was doing in secrecy and what would have happened if she was in company of another man. I imagined that whatever she was muttering were sweet words to someone else and not me. I felt so inadequate and wondered who she had shared my inadequacy with. Was I already the laughingstock of the village?

'That night I did not speak to her. I reckoned that any conversation would trigger a physical fight. Surprisingly, she showed no signs of remorse and even as I tossed and turned in bed, she peacefully purred beside me as if nothing had happened. From that day, I started to fear having sex with her. What if she told me to my face that I was inadequate?'
Habits die hard
'It was her who finally brought up the matter. It was after a month of struggle during which I had even tried unsuccessfully to have sex with another woman. She explained that she had this habit long before we got married.

'In her youthful days she watched and read pornography and almost got addicted. She explained that even if she got a climax during our love making, she still felt the urge to masturbate afterwards. Though we are parents to three children, my wife could not stop watching pornography when I went to work and the children to school. This would of course end in masturbation. She however dismissed  my allegations that she was having sex with other men saying that only her fingers gave her the satisfaction she needed.'
Counseling
'Though an embarrassing topic, I confided with a colleague who introduced us to a psychological counselor. I was amazed to find out that masturbation is an addiction like all others! To save my marriage and family, I heeded the advice of the counselor to support my wife. I equally needed counseling because I had long stopped gaining an erection since the night I caught my wife in the shaming act.

'Nonetheless, the counseling went well for both of us. I regained my confidence in bed and my wife tries to make me feel in control while we are making love. I am not 100 per cent sure she does not masturbate when I leave her in the house but those long periods in the washroom have stopped.

'I try my best to excite her during our love making but she has never let out a moan like the one she let out the day I found her in the bathroom.'


Do you believe masturbation is harmless or can it have a negative influence on a relationship? Leave a comment below or join the discussion on Facebook.