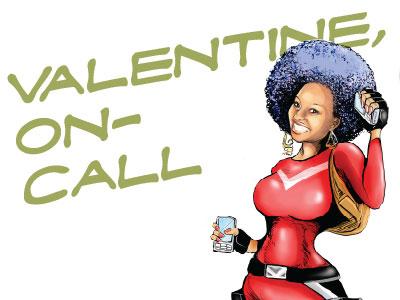 Bored in bed
My boyfriend seems to be bored when we are in bed. Sometimes he doesn't satisfy me. What may be the problem?
Well, he could be failing in school and so terrified of telling his parents that he is contemplating suicide. He could be fantasising about marrying you and the amazing life you will build together. Sure, he might be bored. But he could also just be hungry. Or he might be wondering why he does not perform like a porn star.
Honey, I have no idea. You are asking the wrong person. You should be having this conversation with that bored/boring man that you are in bed with. That said, I recognise that if you knew how to, you would. So here are my suggestions:
Talking about it…
The next time you are out to lunch or dinner or walking somewhere, mention that he seems far away when you are in bed together and ask him what's on his mind. Like most men, he will say nothing. You can then ask if he is happy with your sex life, or if there are things that he would like you to try together.
Do not be surprised if he says that the sex if fine but then starts talking about what is truly bothering him. Chances are, it has nothing to do with you.
What is about you is the fact that you are dissatisfied with your sex life. Do you want him to touch you in a certain way? Then just guide his hands and show him how. Do you want him to kiss you in a particular way or place? Again guide him physically instead of having a conversation.
You owe me 😉
If however, you want him to last longer so that you can reach your orgasm; I think you are going to have to say something. You can use humour. The next time he orgasms too quickly, punch him gently on the shoulder and tell him he owes you an orgasm. It lets him know that you are unsatisfied and that he can fix it, without you having to go into details. As you begin your next round of sex, you can say, 'my turn' to remind him that this one is all about you and your pleasure.
Have you fought and won a battle against boredom in bed? Leave a comment below or join the discussion on Love Matters Kenya or Naija on Facebook.