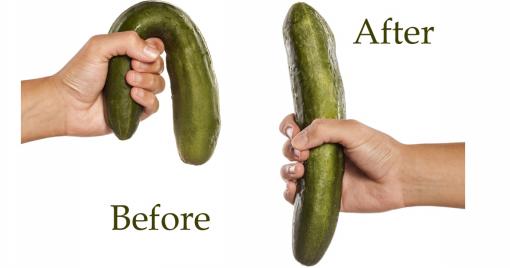 Erectile dysfunction: what to do
Erectile dysfunction got you down? Have no fear: Love Matters tells you what you can do to get back into action…
Communicate with your partner
If you think you have erectile dysfunction (ED), it's good to start talking about it with your partner. Remember it affects you as well as your lover, so it's essential to let them know what's going on. It may be embarrassing, but the first step to solving your problem is admitting you have one, and then being open about it. This helps especially if you think your erection problems may have psychological causes.
 
See a doctor
Physical causes are behind nearly 75 percent of cases of ED, and can often be treated. Now, you need not suffer just because you're too reluctant or embarrassed to talk with your doctor about it. Not only will they help you find out the causes, they can also give you the right treatment. Seeing a doctor is also important because a lot of ed problems are caused by potentially deadly conditions, such as kidney disease, vascular disease, neurological disease or diabetes. A doctor can also help you to opt for further treatment.
 
Get to the root of the problem
Figuring out what's causing your erection problems is essential to curing it. In older men, blood vessel problems are often the main reason behind erection troubles, while ED in younger men tends to be the result of psychological problems such as stress, depression or performance anxiety. Certain medications or low testosterone may also be the culprit.
 
Make some lifestyle adjustments
Making a few lifestyle changes could be the first step in successfully getting rid of erectile dysfunction. And sometimes quitting smoking, exercising regularly and reducing stress may be all you need. Even for those who need additional treatment, a healthy lifestyle usually boosts its effectiveness.
 
Consider medication
There are a few medicines in the market that help get rid of erection problems. All of them work in pretty much the same way: they cause blood vessels to expand and increase blood flow to the penis. Viagra is the most common drug prescribed for erectile dysfunction. But be careful – you could suffer from some side-effects, so before you go ahead and take any medication, be very sure to speak to a doctor and find out what is right for you.
Read how popping Viagra for fun can cause problems. 
 
The all-natural route
For centuries, natural remedies like acupuncture, Gingko biloba and Ginseng have been used to treat erection troubles, but the evidence to support their effectiveness is not very strong. Some natural remedies such as Arginine and Horny Goat Weed and some other supplements have shown positive results in the lab, but it's always best to make sure there's no underlying medical condition before starting down the naturopathic route.
 
The penis pump
Euphemistically referred to as Erectile Dysfunction Vacuums, penis pumps have their drawbacks, including rare cases of pain or bleeding, but they are safe for most men and have a reportedly high satisfaction rate. They're not a good fit for everyone, however. Those with sickle cell anaemia or other blood disorders, or those taking blood-thinning medications, face potential risks when using the pump, and should consult their doctor beforehand. The easiest way to acquire one in India is by ordering online. Once in your hands, the mechanism is pretty basic: insert penis into the cylinder. Pump. Apply constriction ring to maintain an erection. Voila! Successful erection!
 
Penile implants
There are obvious drawbacks with this route, including price, the risk of infection during surgery, and the possibility of the implant malfunctioning, but for those who've run out of all the other options, or who've had reconstruction surgery because of Peyronie's disease, penis implant is an alternative, permanent solution to erectile dysfunction.These implants are either bendable or inflatable. With the bendable one, you only need to adjust the penis into position. It does, however, remain permanently semi-rigid when not in use…
Understandably more popular, the inflatable penis implant allows you to pump up an erection whenever it's party time! Penile implants are the most invasive and least popular treatment for erectile dysfunction, but couples who've gone through it have a reportedly high satisfaction rate. Although it's a fairly new procedure to many Indians, there have already been some penile implant surgeries in the country and is definitely gaining steam.
Before you purchase any medicines, penis pumps or implants, make sure you get in touch with your doctor. Only your doctor can diagnose the cause of your erectile dysfunction and can help you get the right treatment.
Find out what are the signs that you might be suffering from erectile dysfunction.
If you have a question about erection problems, leave a comment below, ask a question via our forum Let's Talk, or send us a direct message via Facebook.