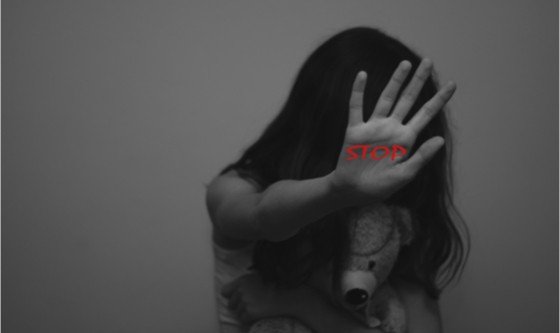 The gatekeepers
When communities fall apart during war and conflict, young girls especially face the extra threat of sexual harm and violence. Can anything be done to stop this?
June 19th marks the International Day for Elimination of Sexual Violence in Conflict.
Wars and conflicts put girls at risk
Conflicts and war always mean that people get hurt. War is terrible for everyone; many die, innocent people get injured or killed. It takes a great emotional toll on the community. The most at-risk groups in conflict are women and children. With this in mind, I think it's safe to say that female children are the most vulnerable during these times.
In 2014, I visited Abuja, Nigeria, to work for an economic empowerment programme that targetted women and girls.
This was just three months after the kidnapping of 276 Chibok School girls by the terrorist group Boko Haram, that had led to global outrage and a focus on Nigeria to #BringBackOurGirls.
We were asked to develop a business skills training for underprivileged and at-risk young women and girls, to allow them to set up small businesses. I wanted to understand what their greatest challenges were so that we could help to solve them. What were their fears? How could we make a shift in their economic status?
The gatekeepers
But before we could meet the girls in the program, even though the meetings had been planned months in advance, we had to get permission from the gatekeepers of their communities.
The teachers were key players. They needed to know and understand that we had the girls' best interest in mind. They had instructions on what information we could share.
'This isn't just about earning a living for these girls, it's a matter of life and death. Boko Haram is against girl's education. So you can't publish their names or pictures in ANY of your reports.'
How silly we had all been not to consider this aspect of the girls' safety.

After the teachers, we spoke to the village chief. It took two visits before he even agreed to meet us. When he finally allowed us access to the village, we had to speak to the eldest men in the families of the girls who were to participate – to seek additional permission.

It took a whole week before we met any of the girls in that village.
Raising free girls
Rabi (not her real name) was a sixteen-year-old Muslim girl. She wanted to be a part of the program so she could open a shop to sell snacks and sodas. The first time I met her, I shared my experience of that what a long and tedious process it had been to reach her and her friends.
'Our parents are scared for us. Our whole community is scared for us,' she explained.
Girls are stolen and raped whenever men fight. I think it is good that the community members are all so scared on our behalf.
'It makes us freer to know that so many people care about keeping us safe. I think it scares people like Boko Haram away from this place. Because, if everyone is so focused on keeping us, the girls, safe, they know that they will be killed if they touch us.'
I had never thought of that before. Protecting our girls to the extent that sexual violence becomes a life-threatening consideration for the perpetrators, during a war. It makes sense to me.
This won't end sexual violence in war and conflict though, that's for sure, but raising freer, confident girls in such an environment is already a major win.


Have you experienced any form of violence? Please reach out to our discussion board moderators for support.