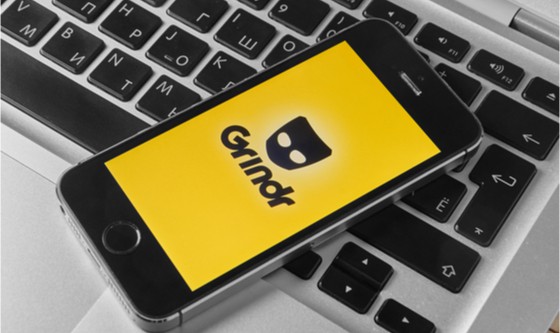 Dating in Nairobi: no longer safe for gay men
Kenyan gay men need to be less horny and more cautious when it comes to internet dating. The risks involved are much worse than a broken heart.
Gay dating apps have been the riskiest form of meeting someone for a while now. Users have been kidnapped, beaten, and even extorted money from. And there's no end in sight. Some of these cases involve sexual assault, and sadly, even rape.
Dating apps: meeting partners more easily
Gay dating apps such as Grindr, Hornet, and Manjam have been hailed as success stories – gay men could easily seek partners, meet, and even engage in sexual activity with others. Gone are the days when gay men would scout bars or corners on the streets (or bushes) to engage in romance, foreplay, or actual sex. It was a welcome change – so welcome, that Tinder and others were developed to cater for heterosexual people.
Exploitation and assaults
But then, the first cases of app-blackmail were reported in Nairobi. A victim would meet someone online and then have the person see them at their house. Unfortunately, this often escalated into people forcing themselves into homes, demanding money, and even assaulting the victims.
Between 2011 and 2015, more and more victims came out to share their stories. Most had never talked about this, out of fear and shame. The stories were harrowing – beatings, being forced to be naked and photographed, or used condoms being placed on the victims as the captors took photos. Also threats, and in some cases, rape by one or several of the captors.
Assaulted while committing a crime?
Concerned activists were forced to remain silent. How do you report a crime when it is essentially done while another crime is being committed? How do you go to a police station to report that someone has been assaulted, or raped, in another man's house, who he met online, ostensibly for sex?
Many victims were afraid of making police statements, as most weren't known to be gay and didn't want the cases to go forward out of fear of being outed.
We were in a fix.
Of course, creatively, we generated information, mapped out areas, and showed the various ways in which to confirm the identity of someone you met. 
More gay men started to become cautious over who they met. Others demanded more information from people they hooked up with online. Others preferred to have dates in public spaces.

Good, but not good enough.
The number of cases went down significantly. I know this because I singlehandedly led efforts to unmask and expose the scam that involved, in some cases, even corrupt police officers who were used to intimidate the victims in case they did not pay up.
So extraordinary were these efforts that Grindr now has an occasional pop-up window on how to be safe while using the App – something that they piloted only in Kenya.
One or two cases still reached my desk: online hook-up, meeting in strangers' houses, and then other people entering to find you in the middle of having sex. And then the assault starts.
Most of the victims, even with the information available out there, fell into this trap which can be blamed on the need for sexual intimacy and physical expression with another individual. As they say, the thirst is real.
Criminalisation of homosexuality puts people at risk
Priests, lawyers, doctors, husbands, students, touts, tourists, and in one case, a prominent politician have all fallen victim to this extortion because same-sex relations are punishable by law.
It has been argued, that the blackmailers are driven by poverty or are just criminals out to make a quick buck. Only partly true. Various other factors can be attributed to this – including criminalisation of homosexuality, the emergence of new, easy to install technology that makes it easier to share information online, amongst others.
Gay men in Kenya live in a criminalised society. It gets worse when innovative ways to circumvent our need for, and the pursuit of happiness, relationship, or just a lay, have become the very way that puts us at risk.
Nairobi is not safe for gay men. It never has been. My advice to all gay men out there – it's better to be less horny, and more cautious.
 
Denis Nzioka is a gay rights activist based in Nairobi, Kenya.