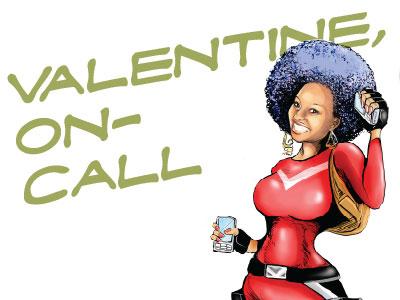 I'm in love with a sex worker
Is it okay to fall in love with a sex worker? Valentine reminds him that all love is good. But is it a love you can handle?
Love is love
Sex workers are people first; then they become sex workers. So, of course, there are people who fall in love with them. Love is fine. The question is: can you live with this person knowing what they do for a living?

I do not know if it is a product of our socialisation or our biology, but we humans are jealous creatures. We guard our material possessions jealously, and we do the same with the people we love. I know a young woman who hates it when her cousins call her mother 'mum' – so can you imagine what she's like with the man she loves?
External pressure
Falling in love with a sex worker is all well and good; the issue is what he or she does for a living and whether he or she will stop.
The external world has a huge impact on our relationships and things might be fine when the two of you are alone.
But life always has a habit of interfering…
Risks
Sex work is illegal in Kenya. Prostitutes are at very high risk for HIV infection and other sexually transmitted infections. Are you willing to take these risks with your health? Are you willing to engage in a criminal lifestyle? What happens when you want to get married or have children? Can you raise a family with this person? What values would you be passing on to your children?
Your choice
Only you can answer these questions and decide what kind of life you want to sign on for. At first glance, it may seem glamorous to do something so 'off the beaten track'. You may even tell yourself that you are above petty emotions like jealousy and possessiveness. I think that with time, you will find that the reasons many people do not choose this track will become your own reasons.
Would you be able to maintain a relationship with a sex worker? Leave a comment below or join the discussion on Love Matters Naija and Love Matters Kenya.