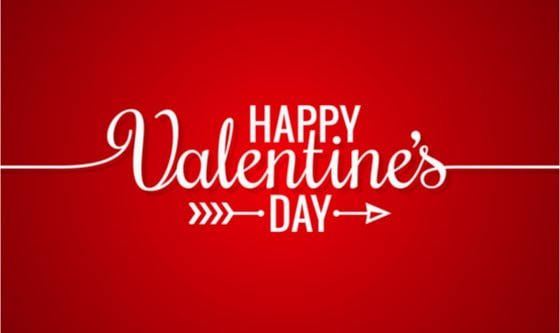 Single on V-Day: getting through the day of love
I've spent Valentine's on both sides of singlehood: first as a 'forever single person' at peace with spending it alone, then as someone used to being with a partner.
By now, I've found a pretty reliable cheat code.
The world has made Valentine's Day the biggest, loudest, most overly-celebrated day on the calendar. It is celebrated by people from all walks of life, unlike holidays that are religious or otherwise different. As much as we wish it was easier to ignore, one thing you can count on is having it in your face in one way or another. Sales, advertisements, conversations, and flowers, and chocolates purposefully placed at supermarket counters. It's all really impossible to miss! But just because you are single on Valentine's doesn't mean you are alone or lonely; so here's how I make the best out of my love day.
Unplug
Let's be honest, sometimes Valentine's is rough! Especially if you're fresh out of a relationship or have lost a loved one, it could be quite emotional. I find unplugging works for this. Even if it means taking the day off to stay home and binge-watch my favourite TV shows or movies. Just simply stock up on all the foods you enjoy, switch off your phone and tune the day out in your own calm little self-love nest.
Next thing you know it's the day after or a few days after, and all signs of it are gone. You can breathe again!
Reach out
Then there are times you want to fix things. We all get this urge… I've found that instead of reaching out to past loves, reconnecting with an old friend can bring genuine joy. Don't worry about how your call or text will be received – Valentine's has a way of making people nostalgic and open to reconciliation.
By reaching out to someone you haven't seen or spoken to in some time, you will not only make your day but theirs, too.
Treat yourself
Single Valentine's Days are less hectic and you just want to feel loved up on. Being single doesn't mean holding back. In fact, you can create your own perfect day. Plan ahead and treat yourself! Go to the spa, go on a picnic, take a trip, or even go for a nice meal. If you're lucky and there's a great concert happening that you would enjoy, then you're all set.
Friend dates
Which brings us to friend dates. More often than not, you and your friends will be single at the same time and you can be each other's special someone for the day. It may sound like a consolation prize but done right, you'll wonder why you haven't been doing it all along. The thing about friend dates is that they are pressure-free and without crippling expectations – which makes them so much fun.
You can be silly and completely carefree! Take the hint from my friends and me by having an energizing game night. Just be sure to pick less competitive games because we all know how game nights can go!
Do the things your exes wouldn't do with you
It may sound petty but that doesn't mean it isn't satisfying! Relationships are hard and filled with compromise. Think of all the things you wanted to do in your relationships that either didn't interest your partner or that weren't made a priority and DO THEM ALL. There's something therapeutic about making things right even in the absence of that person.
Remember – you are a priority and you should treat yourself as such.


How are you spending Valentine's Day? Let us know below or on our Facebook pages, Naija and Kenya.