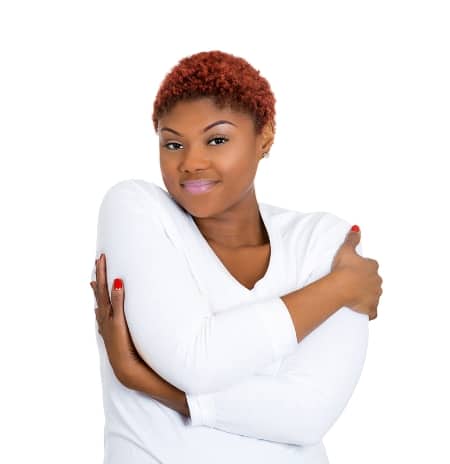 Should I lose weight for my boyfriend?
I am desperate. I am slightly overweight and my boyfriend told me that if I don't lose weight he will leave me and I'll never hear from him again. That broke my heart. I have been thinking of using slimming pills that can help me reduce faster but I don't know if they can be helpful or dangerous. Please help me!
Oh dear, such sentiments from a loved one are not only hurtful but also heartbreaking. What complicates matters more is the emotional attachment that clouds judgment and therefore your confusion.
I am aware that you are asking if pills are helpful or dangerous. First, however, I hope your boyfriend is not tired of the relationship and is using your weight as an excuse. Guys are notoriously dodgy when they want to break up with a girl. So don't be surprised if after losing weight he might come up with a new demand.
What has made the weight an issue now? Please don't let him define you by your looks; remember the 'I am not my hair' song by India Arie? You are a lot more than just weight; what about your great personality, wit, and charm that attracted him to you in the first place?
Now back to the weight loss pills. First and foremost let's agree that you are losing weight for you and not for him or anyone else. You should do it because of the health benefits of a trimmer you.
You have probably come across some miracle pill that promised you out-of-this-world results. Pills should only be prescribed by a medical doctor, and in most case, weight loss pills don't work effectively if used alone. Some of these pills have severe side effects and should only be prescribed by a doctor.
Pills might also not be a sustainable option because the moment you stop using them you will soon revert to where you were or worse. Also, if you lose too much weight over a short period your skin might sag and that is harder to lose than the weight itself.
Unfortunately, the only way to lose weight is through a healthy diet and exercise.
Emotional distress is one of the leading causes of overeating. If you've noticed that you eat more when you are stressed, talk to a doctor about it.
Like I said, the decision to lose weight is yours, not his, so, if you're comfortable with your weight and are healthy, don't change for his sake – big girls rock! There are many shapely single girls out there who think a little weight is what it takes to get a man. It's all about confidence and attitude. If he won't have as you are, there is a guy out there wondering when a beautiful (in and out) girl like you will come his way.
Would you try to lose weight for your boyfriend so that he stays with you? Tell us what you would do on our discussion board, Facebook, or drop us a message below.