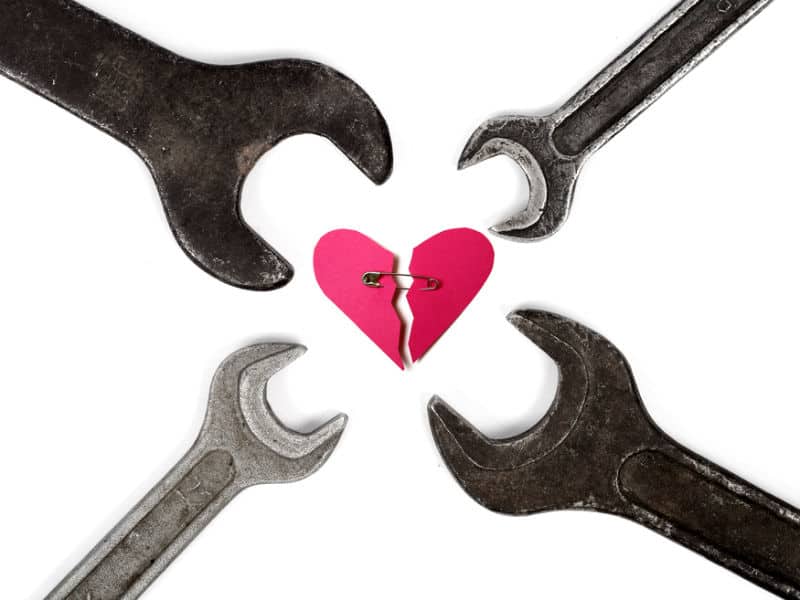 Tips on how to recover after cheating
If your partner has cheated on you, it's normal that you suffer from trust issues. But there are ways to recover and have a healthy relationship yet again. Here's how…
Researchers suggest that it is often easier for the partner who was cheating to move on, but for the cheated, getting over the incident takes much longer. Having a partner cheat on you leaves you coping with emotions of worthlessness and issues of inadequacy.
Mumbai-based psychologist and relationship expert Dr Pavan Sonar says victims of cheating spouses often blame themselves for the infidelity.
'The first step is to ensure that you don't blame yourself for your partner cheating. Women especially are predisposed to this response. They often feel like they drove their partners to commit adultery or that they weren't satisfying them adequately,' he explains.
If this sounds like the voices in your head; stop. Right away. 'When a person cheats, it has more to do with their own personality traits and escapist nature than your role in the relationship. You are not to blame,' Sonar explains.
Take your time
Here's step two.
According to Sonar, getting into a new relationship before you have dealt with your pending emotions will jeopardise your future with a partner.
'Forcing yourself to move on will only lead to resentment. Either you end up making your new partner pay for mistakes that your ex made or you find yourself cross questioning their every move because you think they will follow the same trajectory in the relationship,' he says.
Victims of cheating partners must be aware of their actions. If you find yourself being hateful towards people who haven't directly harmed you, you are likely to be suppressing bitterness that finds its roots in the act.
Open up
'Try to be honest with your partner about how the infidelity made you feel vulnerable,' Sonar says. Chances are your partner will appreciate you sharing this and be sensitive to your feelings. Don't, however, go overboard obsessing over it. That will drive your partner to believe that you don't trust them.
Letting your wounds fester will also end up leaving you suspicious of those around you. Eventually, there is no guarantee that your partner will be loyal.
Learn and move on
If you are looking to avoid mistakes that made your previous relationship weak, try to find out what went wrong, says Sonar. For example, was communication a weak point? If so, you might want to work on that. Aspire for transparency, not checking up on the other.
'The difference,' he says, 'lies in the intention.' If the idea is to share your life with the other, then it can lead to a healthy bond. If you are using transparency as an excuse to check your partner's messages and e-mails, you are unlikely to make it to the next anniversary.
Has your partner ever cheated you on? How did it make you feel? Share your experiences with us by leaving a comment below or via Facebook.