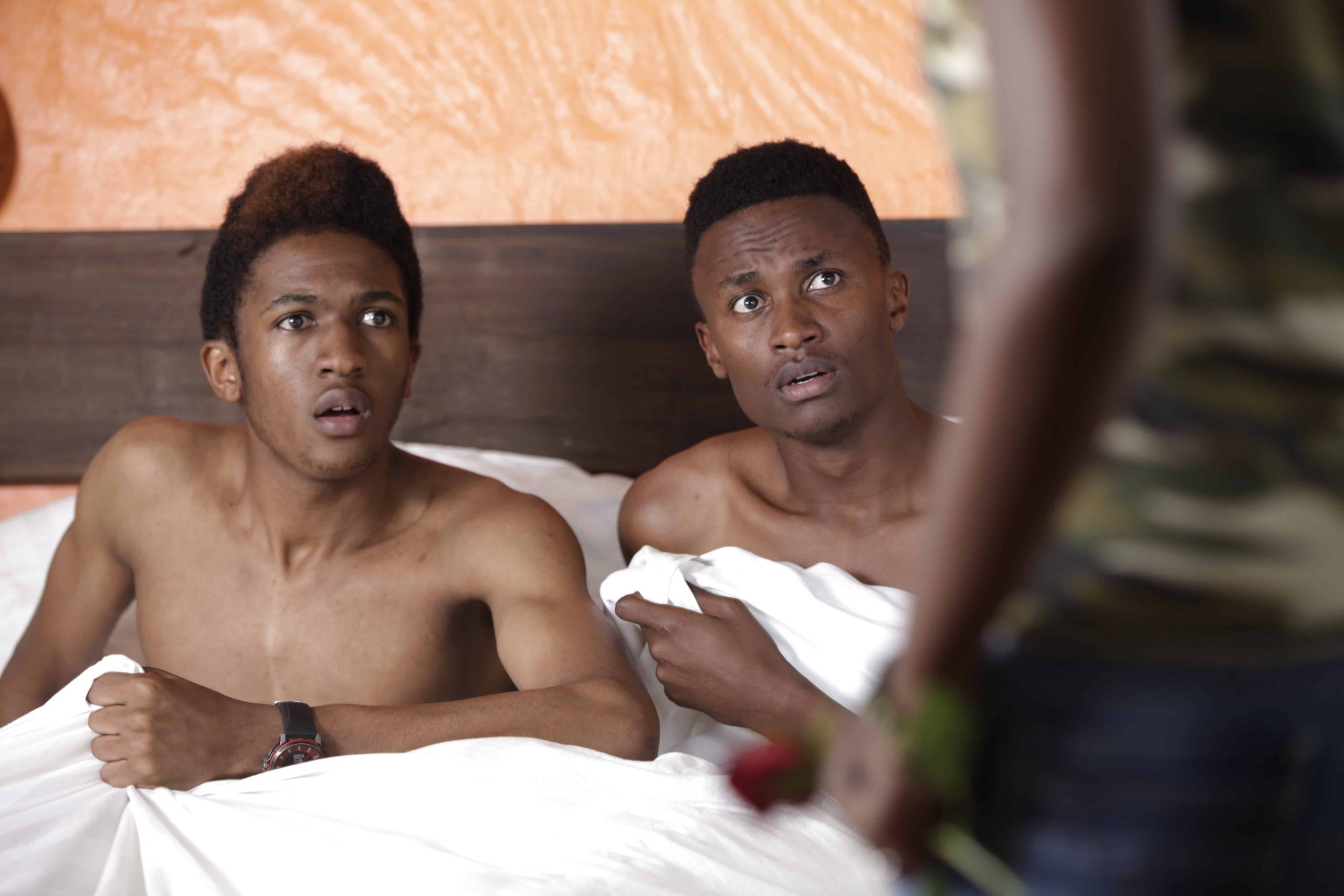 Why I cheated when everything was perfect
Adam was in a stable relationship when he cheated on his partner. Did he fall out of love or was it just out of boredom?
The desperate hunt
I moved from Kisii to Nairobi three years ago. Being openly gay and falling in love with another man in a town like Kisii is not easy. Other than just seeking sexual and emotional independence, I wanted to find someone to love and live with.

It took me two years to find the right guy. All the men I met were only interested either in having sex or being friends. No one was ready to commit. Some even didn't want to talk about love. They would clearly say that they prefer NSA (no strings attached) stuff. At the end of two years, when I met Simon, I was extremely tired and exhausted.
Finding the right one
I met Simon at a common friend's party. He was a handsome and single independent music artist from Nairobi. I was surprised to find out he was gay because he seemed to be charming many women at the party. We were both a little drunk but I remember our first conversation very clearly. Since both of us were open about our sexuality, he asked me about my views on getting married to a man in the future. I told him how difficult it seemed given the law on homosexuality in Kenya.

However, I was still interested in fighting against it and going ahead, somewhere else. So I said yes. He smiled and asked me if I liked him. Even before I could answer him, I knew I was already very attracted to him.

Over the next few days, we met several times. He had the exact personality I desired. His confidence made me feel very secure. Over time, I realised it was not just the mutual attraction between us but even the sexual chemistry that worked very well. Within three months of knowing each other, we started living together.
Too bored too soon?
I was finally living the kind of life I had always desired. There was love, there was freedom, there was happiness and most of all, the kind of emotional security I always wanted. Yet, after around six months or so, I began to feel a sense of void within me.
Everything seemed just too normal. Each passing day was monotonous. There were days filled with love but there was a sense of boredom, too. To be honest, I was bored with Simon's regular-love. We didn't have that intense spark between us that used to bring desire or excitement. The passion in our love was slowly starting to fade away.
Initially, slowly and eventually
To overcome this boredom, I thought I would make some other gay friends. I really thought meeting more couples would make me feel better. I told Simon that I was bored of both of us being alone. I wanted us to be around other gay couples and have a small social circle. Just so we both have a life outside our house.

As these thoughts kept cornering me, I had already begun to wonder if it was what all married men and women complained of. The boredom that love eventually brings. Just to make myself feel attractive, I went ahead and created a profile on a few gay dating apps. I began chatting with a few good looking men there.

Initially, I was extremely clear about my intentions. I even told a few men that I was only there to make friends and to meet like-minded people. Slowly, the desire for something more kept cropping up in my head. I'd end up feeling sad that I was entertaining thoughts of other men. When Simon would ask if I had made any new friends, I would, for some reason feel very scared and apprehensive.

Eventually, as more and more boredom sank in, I went ahead, met them and ended up sleeping with a few. The truth of sleeping with other men outside our relationship felt overbearing. The more I did it, the more I felt trapped in the relationship.
Self-preservation or not?
I found myself so heavy and burdened in my relationship with Simon that I kept searching for a way out. No doubt there was a lot of love. I just kept feeling it was not enough or may be I wasn't the right one. As time passed by, I went ahead and slept with a few more men I met through the apps.

Finally, I couldn't hold my secret. I confessed the truth to Simon because I felt extremely guilty.

Today, a year later, I am single again. But I am still grappling to figure out, if it is not love then what is it that I actually need. I constantly felt incomplete with Simon. This confusion is not just mine; I have had many other friends share with me an equal and similar confusion of 'to love or not to love.'

Adam (name changed) is a 24-year-old IT professional from Nairobi. The people in the picture are models.
Have you ever cheated on your partner? Write your thoughts as a comment or join us on Facebook. If you have any questions, log in to our discussion forum.