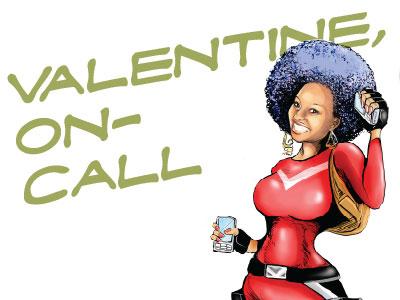 Joining 'gayism'?
I would like to join 'gayism' but I want to do it outside my country. Is it possible? How?
You can't join
LOL! I am so tickled by your phrasing: 'I would like to join gayism'. I was not aware that you could 'join'. I thought people realised that they were sexually attracted to members of their own gender and they pursued sexual relationships with them.
I am, however, glad that you asked. Because homosexuality is illegal in Kenya – and therefore finding a way to express your sexuality can be daunting and frightening. There are also high levels of prejudice and discrimination so that if the wrong people know, you could be fired from your job, evicted from your home, or even be vulnerable to bodily harm and blackmail. I understand your reticence.
Get a passport
So, you want to join and you want to leave the country… Honey, get a passport, pick a country and travel. When you get there look for a gay bar, order a drink and smile at someone you like. Voila, you will have joined 'gayism'!
Practice how to say 'no glove, no love' in the language of every country you visit.
Be safe
You did not mention whether you are male of female but if you are a man, note that you are joining one of the most at-risk populations for HIV and other sexually-transmitted infections. It's important that you take care of yourself. Make sure that you find a water-based lubricant as this decreases chances of infection.
Also: condoms, condoms, condoms… They are your friends, your allies and an indispensable part of a responsible sex life. Buy them, carry them, learn how to put them on yourself or a partner and practice how to say 'no glove, no love' in the language of every country you visit. Try these phrases, they should have you covered (pun intended) in most gay-friendly countries:
French: Avez-vous un preservatif?
German: Hast du ein Kondom?
Spanish: Tienes un condon?
Mandarin: Ni you anquantao ma?
Dutch: Heb je een condoom?
Good luck and congratulations on accepting who you are and seeking a safe way to enjoy your sexuality.
Any more tips for 'joining gayism'? Leave a comment below or join the discussion on Facebook: Love Matters Naija and Love Matters Kenya.