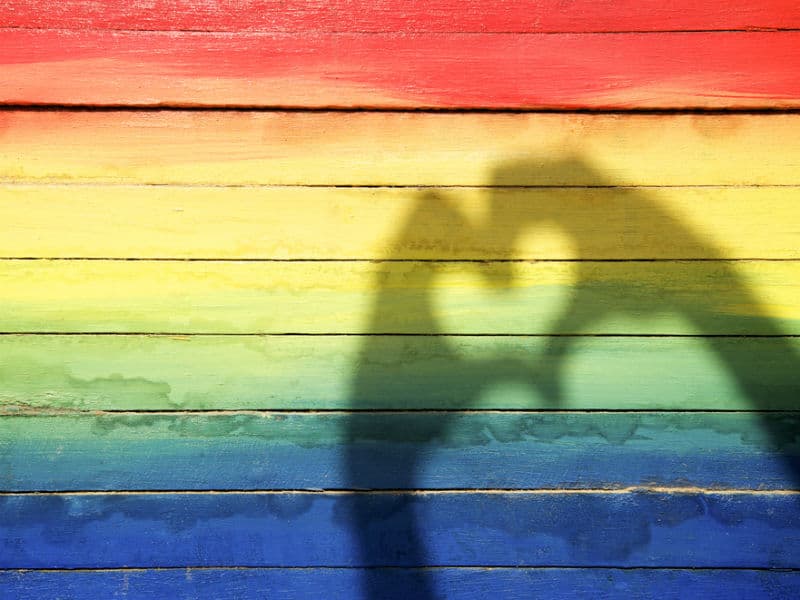 Gay sex isn't just anal sex
Only just over third of the gay men surveyed in a US study said they had anal sex last time they made love. Men who have sex with men have a much wider repertoire of sexual activities, researchers say.
The most common activity was simply kissing on the mouth. It seems that for most homosexual guys, lovemaking means a lot more than just penetration.
'There is certainly a misguided belief that "gay sex equals anal intercourse", which is simply untrue much of the time,' says lead author Joshua Rosenberger of George Mason University. 'Of all sexual behaviours that men reported occurring during their last sexual event, those involving the anus were the least common.'

Up to now research on gay sex has been all about the risk of HIV, say the researchers. And studies on the details of lovemaking have mainly stuck to heterosexuals. So what do gay guys really get up to in bed?
Ways to make love
Apart from kissing, the most common ways to make love were mutual masturbation and oral sex, with around three quarters of the men surveyed saying this is what they did last time they had sex.
Only 37 percent said they had anal sex – it was most common among the 18 to 24 age group. Most guys said they included between five and nine different ways of lovemaking in their last sex session. Nearly half of all the men who did have anal sex said they used a condom.
Related: I am a guy, I enjoy anal sex, am I gay?
Casual sex
Very few of the men surveyed had sex in a stereotypical location for gay sex, like a park, bath house or sex club. The vast majority simply made love at home.

But gay guys do go for casual sex more than straight guys, the survey shows. Around forty percent said their sex partner was a spouse, partner or date, compared to more than 50 percent of heterosexuals in an earlier study.
Nuanced
The findings of the study give doctors and public health professionals 'a more nuanced understanding of an individual sexual experience', says Dr Rosenberger, to help them 'promote sexuality in a positive and healthy manner.'
If you're gay, does this study square with your experiences? And if you're straight, does this study square with your expectations? Leave a comment below or via Facebook.