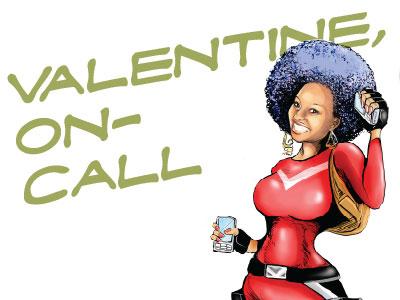 Help, my pregnant wife hates me
Valentine, is it true that pregnancy can change the attitude of a wife against her husband? If so, what can the husband do to remedy the situation?
It happens often
Wow, you are in a tough situation. My own father now – over 30 years later – recalls with laughter how my mother really hated him during her pregnancy with me. He says it was especially difficult because they were also in the middle of planning their wedding. I can only imagine how his family wondered why he wanted to marry a woman who was not at all enamoured with him…
It's all hormonal
Over the years, I have watched a few women go through this and unfortunately none of them has reported a remedy.
The good news is that the disenchantment is completely hormonal and may not even last throughout the whole pregnancy.
Each pregnancy is different and your wife might never feel this way again. This wave of 'husband hating' is typically worst when the mother is dealing with morning sickness – which usually occurs in the first and third trimesters.
Possessed
Your wife is probably observing herself and her behaviour and wondering what demon has taken over her mind. She might be terrified that she is ruining your marriage. And she might be so embarrassed by her behaviour that she can't ask for help. Show her this article as it will explain what's happening and perhaps give her some peace of mind. Knowing that it's hormonal and temporary will perhaps make this all easier to deal with. The worst case scenario is her being like this for the entire nine months. However, in most cases, it doesn't last longer than two.

You could also just avoid her as much as possible and focus on other ways of preparing for baby. Having your feelings hurt and being rejected by your spouse is not fun, even when you do know it's temporary.


Have you been a hated partner? Or a hating partner? Share your experiences by leaving a comment below or joining the discussion on Love Matters Naija and Kenya.