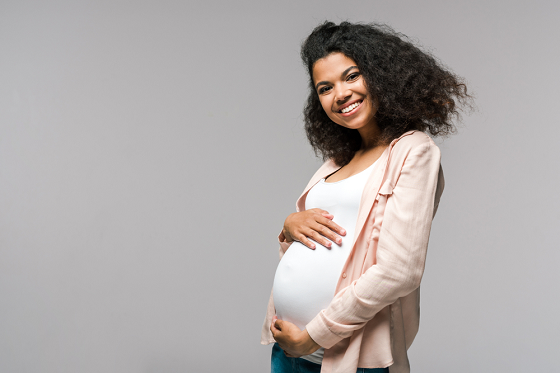 I have HIV, will my unborn baby contract it?
Musyoki and Mueni were born with HIV, they both died before their fifth birthday. I worry the same fate will befall my unborn child.
Research shows that without treatment, half of the children born with HIV will not live to see their second birthday and one-third will not live long enough to celebrate their first birthday. Sadly, Mueni and Musyoki were a statistic.
HIV can be transmitted to your baby during pregnancy, labor, delivery, or breastfeeding.
Of course, no parent wishes to infect their unborn child with HIV, therefore, it is important to know what needs to be done so that the probability of transmission is reduced.
Thanks to advancements in medical research, you can virtually eliminate the danger of HIV transmission to your unborn child. Here's is more of what you can do to protect your unborn child:
Antenatal care during your pregnancy

All pregnant women should have an antenatal care appointment as soon as possible – ideally, before 13 weeks of pregnancy. This gives plenty of time to ensure that both mother and baby are in good health. Good antenatal care will also help reduce the risk of HIV transmission and will support you in making important decisions during your pregnancy.

In case you start antenatal care later than 13 weeks it is important to share your HIV status with your Health Care Provider to ensure they take all necessary steps to reduce the chances of HIV transmission to your unborn child. 

Health monitoring during pregnancy

HIV-positive pregnant women do not need any extra monitoring for HIV. This should be the same as for any non-pregnant HIV-positive adult.

If you become pregnant before starting ART, you should have at least one CD4 count test before you start. If you start ART in pregnancy you should have several viral load tests. The first test will be 2 to 4 weeks after starting. Then you will have at least one every trimester, at 36 weeks and delivery.

Unless you need extra care, you will probably visit your clinic monthly for most of your pregnancy. Antenatal Care Visits will be every two weeks after the eighth month.

You will also have the tests and examinations that all pregnant women in Kenya are required to have as part of their antenatal care.

HIV treatment during pregnancy

HIV treatment will strengthen your immune system, reduce the amount of HIV in your body, and prevent illnesses from occurring, in addition to lowering the risk of passing HIV on to your baby during pregnancy and birth. The most important thing you can do to prevent HIV transmission to your baby is to get HIV treatment for you as well as prophylaxis for your baby.

If you are on HIV treatment when you become pregnant, you will continue with your HIV treatment when pregnant. If you are diagnosed with HIV anytime during pregnancy, you will be advised to start HIV treatment straight away.