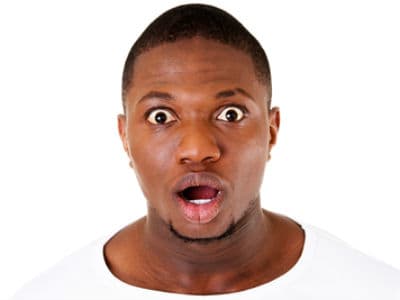 My girl wants to save sex for marriage!?!
Richard fell in love in a girl and they got together. But when one thing was leading to another, she told him she wants to save sex for marriage. He panicked…
Lucky guy
'There comes a time in every guy's life when you have to grow up instantaneously. And usually a girl is involved. There I was, in my third year of university still trying to find where I belong – stuck between the raging alcoholics and the teetotalers, the serial daters and the forever-alone people. I was actually quite content in this confusion.

'And then I met her. She murdered my common sense. I couldn't think straight; what I said never made sense around her. So I did what any self-respecting guy would do: I sat next to her every day in class waiting for the day she would ask me for something – anything. Eventually she did: she asked for a pencil. I jumped on that train, and I still have no idea how I didn't mess it up. I got this girl, who confused every fibre of my being, to be my girlfriend.'
At the crossroads
'Then the floor fell out from under me. One day, we were in her hostel when one thing was leading to another. She stopped me just short of what was about to be a very intimate afternoon. When I asked her what was wrong, she hit me with this bomb: she wanted to save sex for marriage.

'My mind went into overdrive. 'Isn't everyone on campus doing it? It sure seemed so. Marriage? She's already thinking of marriage? Or is she blowing me off after finally realising that she could do much better than me?' As I sat there losing my mind at the edge of her bed, she sat behind me with her legs around my waist. Then she gave me the strongest hug she had ever given me, and asked if I would wait with her. That's when I told her I was fine with it.'
Trust your instincts
'Later I sat down to think about why I had said that. It was such anti-guy behaviour that I didn't dare ask one of my friends. These would be the same friends who had made fun of me for being a virgin on campus until I finally joined the club. So that was not an option. My mind entered overdrive again. 'Was I going to get blue balls? I didn't want to get blue balls; it sounded like it hurt. Would another guy find her in a vulnerable moment and have sex with her? Was this one of those girl tests?…'

'It finally hit me as I was doing another typically anti-guy activity, washing dishes, as to why I told her that I would wait. This girl meant a lot to me. I literally lost my ability to breathe whenever she left my side. So I had to respect her beliefs, no matter how scary it all seemed. Plus I knew I wanted to be with this girl for more than just a campus fling. My sixth sense had done what my confused campus brain couldn't: choose to wait to have sex with my girl.'


Have you ever waited for sex for that someone special. Share your thoughts below or join the discussion on Facebook.