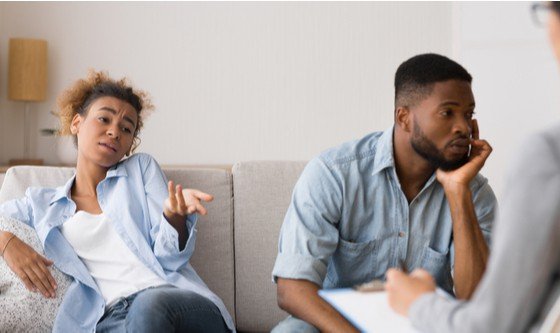 Sex therapy: what you need to know
Let's talk about sex…in therapy. Sex therapy helps people identify factors that help or hamper sexual satisfaction.
Do I need Sex Therapy? What is it, anyway?
Sex Therapy! Yes! Those two words combined can elicit different meanings for most people, especially if you do not know what kind of therapy this is.
So…what type of therapy is it? 
Sex Therapy is a type of talk therapy that is designed to help individuals and couples address medical, psychological, personal, and/or interpersonal factors impacting sexual satisfaction. This is done at an individual level and/or as a couple. Some Sex Therapists are medically trained and employ their medical background in addition to providing Sex Therapy.
Tell me more…there are several areas and aspects that Sex Therapists cover; allow me to take you through a few:
Education – we educate on sexual function and anything that can repress it
Bridging gaps – we help you understand your choices given what you have learned, heard, or been told
Connecting – we help you understand yourself, and your partner/partners
Discovery – we help you learn yourselves, your bodies and allow you to feel confident in who you are
Language – talking about sexuality is not easy; we give you the language and confidence to express yourself
Myth dispelling – we dispel myths and identify distortions
Normalizing – we help normalize experiences
Opening up – we help you open up and start a conversation
Fear and Shame – we help you overcome your fears and let go of any shame associated with past and present experience
Facilitate healing – we help you process and heal from abuse
Sexual Dysfunctions – we diagnose and treat sexual dysfunctions by helping you reframe your sexual challenges and increase your sexual satisfaction
Enhance Intimacy and Passion – we work with couples and individuals who wish to enhance intimacy and passion their existing relationship
If my Sex Therapist is not medically trained, how do they deal with medical issues?
Sex Therapists who have a Psychology background follow a legal and ethical framework with the focus on not doing harm to any person in their care. As they are not medically trained; they work with a Dream Team to ensure overall patient care.
What is a Dream Team?
This includes colleagues and specialists in Gynaecology, Urology, Physical Therapy, Massage Therapy, General Medical Practitioners, Psychiatry, Social Work, Clinical Psychology, and any other profession that will assist in providing overall and holistic patient care.
Do Sex Therapist use non-talk therapy too?
Yes, some Sex Therapists are trained in providing alternative and complementary therapies such as Hypnotherapy, Bowen Technique, Acupuncture, Aromatherapy, Homeopathy, Meditation, Mindfulness, Reflexology, Reiki, TCM (Traditional Chinese Medicine), EMDR (Eye Movement Desensitization and Reprocessing), Ayurvedic Medicine, Western Herbal Medicine and much more. Your therapist will recommend what would be needed as part of your treatment plan and refer you to someone else if they are not trained in whatever they are recommending.
What are some of the things Sex Therapists DO NOT do?
Over time and due to research done many years ago, some myth still exist concerning what Sex Therapists do. It is important to demystify them for you. As practicing ethical Sex Therapists, the following will not occur as part of treatment:
Masturbate in front of clients
Have sex with clients
Ask clients to do embarrassing exercises
Perform physical exams on clients
Be too embarrassed to talk to clients
Judge clients
Dispense any medication, such as Viagra, Cialis, etc (unless they are medically trained)
Act as a sex surrogate – there is an international body (called IPSA) that deals with this and you cannot double up as a Sex Therapist and Sex Surrogate at the same time; as a Sex Therapist you will work alongside a Sex Surrogate.
So, do I need to have a serious sexual problem to see a Sex Therapist?
No, you do not need to have a problem to see any kind of therapist. This is also a myth, partly due to the stigma therapists have carried over the years regarding mental health. There are many benefits of therapy, such as personal development and growth, identifying challenging or negative behaviours, building self-esteem and even being able to make life-changing decisions.
There are very few Sex Therapists in Kenya. However, the numbers are growing. If you are looking for one, you can get in touch in the comment section below.
I hope this sheds some light on this kind of therapy, and demystifies any existing ideas of what this kind of therapy does and can do for you.
Be safe, and take care of you and yours, and wash your hands!
Would you go to a sex therapist?