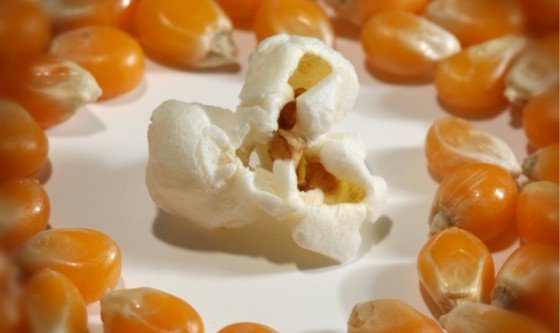 Premature ejaculation: the bane of all men
Dude is ready to 'knack' a 'set' babe, he 'dives' in, and emerges seconds later with a sheepish look on his face. A patronizing look on the girl's face. He is mortified.
Premature Ejaculation (PE) is growing to be an increasingly significant condition in the African sexual landscape, even more so now that there is a kind of sexual revolution going on. African Youths have been conditioned for most of their lives to think that being good at sex is manly and self-affirming. This is why it hits them all the harder when they are faced with the seemingly insurmountable hill that is PE.
Unsatisfied partner
PE simply refers to when a guy cannot keep it up long enough for the girl to cum or at least for her to enjoy the sex. This typically leaves the girl unsatisfied. As for the guy, well let's just say he won't be looking at the girl in the face for a while.
There are a lot of stigmas associated with this condition, especially among young folks all over the world. Guys suffering from PE have to put up with embarrassing nicknames like '2-minute guy', 'one pump chump', quick draw'. Admittedly, some of those names are quite funny, but it is not particularly fun for the dudes going through it.
PE: not funny for the 'one pump chump'
David sure didn't find it funny. David lived in one of the major cities in western Nigeria. He met this absolutely lovely girl on Tinder and they got along like bread and akara, her name was Amaka. She lived in the northern part of Nigeria. This social media lovey-dovey went on for a while until it was time to meet.
You know how nervous you get when you are just meeting a girl for the first time? A girl you have only seen pictures of? You start wondering what if the reality of her does not meet your expectations. Well, suffice it to say, that was not the case: she was all she seemed and more.
David was ecstatic, everything has been perfect up to this point, what could go wrong?
Well, things were about to get… droopy.
When it was time to get physical with Amaka, David was so excited he creamed his pants at the first sight of Amaka's bare skin.
David could almost be forgiven for his 'accident'. But the thing is, it didn't really get better after that, the second time he managed to stay hard long enough to actually penetrate her but that was all 'little David' wrote. This kept happening throughout his visit.
It's hard to imagine how embarrassing this experience is for a guy unless one experiences it. It is mortifying on a primal level. David was at a loss for words, Amaka on her part was expecting such vigorous sex with David after all the pent-up sexual tension that she wouldn't be able to walk right for a week. She was disappointed.
During the months following his visit (David had to go back to work), the two of them had some time to re-strategize, as it were, David was gonna give it another shot the next time he saw her. He was smart about it though. He didn't leave his performance to chance, he went ahead to find out what he could do to make sure he didn't 'soapify' himself again (erm, that's a literal Yoruba-English translation I coined from 'fi ose yi ara e').
He read somewhere about Kegel exercises that guys could do (yup, they aren't only for ladies) to try and help them last longer. This involves strengthening pelvic muscles. It sounds silly, but he did that for months, hoping for the best. He was finally able to get a week off from work to go see Amaka.
Amaka is in for it, right? Eeerm, David's 60 seconds had only just improved by a few more seconds, and definitely not enough to get Amaka to orgasm-land. She usually ended up having to finish up by herself.
Not an easy fix
These things sometimes take patience and continuous work. David's self-improvement was not in time to save his relationship with Amaka. She decided she had had enough of his non-performance.
David was devastated, of course, he really liked Amaka, but he moved on. He eventually mastered his erections. Turns out he was actually a pretty skilled lover, when he wasn't shooting his shot too soon, that is (Simi related pun very much intended).
Kegels for the win! Who knew some pretty simple exercises could make such a huge difference? Of course, exercises aren't the only way to manage PE. Medication can also increase the time of ejaculation.
There are also behavioural methods of treating PE which includes the 'squeezing method' postulated by Masters and Johnson. This involves the pinching of the penis when ejaculation is imminent to delay it. That doesn't sound very enjoyable though, does it?
The important thing to take away from all of this is that PE is not the end of the road for you sexually. It is not genetic nor is it a bid, bag, ugly condition that cannot be managed or treated. PE should not be given any power over your self-esteem or your sex life. Make a conscious effort to work on it and you will get better, the change you are after starts in your mind.
Do you have questions about PE? You can ask our discussion board moderators anything.