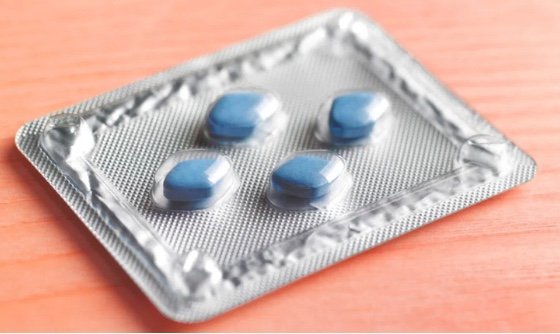 Let's talk about Viagra
What is it? Who should use it? What are the side effects?
Let's clear some things first:
Have you ever heard people say 'blue pill' or 'little blue pill'? Well, in case you didn't know they were talking about Viagra. The name is based on how this medication looks.
Second, Viagra is a specific medicine just like Panadol or ENO, not a general drug name. It's the same way Kenyans say OMO when they mean detergent or Pampers when they mean diapers. Now you know. You're welcome.
The thing is that Viagra is widely used to treat Erectile Dysfunction (ED). Maybe that's why people assume it means any drug that treats ED.
Who should take Viagra?
Viagra is not like groundnuts, you cannot take it anytime you want. Or just because you want to impress a woman. Or to be considered a stallion in bed. It is medication, and medication is only taken if you are sick. After talking to a doctor, of course.
Men of any age with Erectile Dysfunction (ED) can take the blue pills. Men with ED are unable to get or maintain an erection to engage in sex.
Viagra helps affected men get and maintain an erection. The drug improves blood flow to the penis when they're sexually aroused.
It is advisable to take Viagra around one hour before engaging in any sexual activity. This is because the concentration is at its peak 60 minutes after taking the drug. It's effects last up to 4 hours.
While this medication is designed to treat this condition, it doesn't always work. This could be because of various reasons. They include not using it as instructed, taking a lower dosage, anxiety, and underlying health conditions such as low testosterone.
Remember:
As mentioned, Viagra is not the only option available, there are several other erection dysfunction medications in the market. Talk to your doctor about what option is best for you.
In Kenya, you need a doctor's prescription since they need to prove that you are sick. The drug is safe when correctly prescribed. Again, Viagra and groundnuts are not in the same WhatsApp group.
What are the side effects?
Possible side-effects include:
Headaches, flushing, nausea
Diarrhoea
Blocked nose
Blurred vision
Long-term erection, sometimes painful
Loss of vision or hearing – this is rare
More seriously, sudden heart problems, especially for patients with heart problems or at risk of heart problems. It could lead to sudden death.
Alternatives solutions to ED
Viagra is not the only way to treat ED. Your doctor should advise you on other treatment options. Visit your nearest Marie Stopes Clinic to talk to your doctor about other alternatives.
Lifestyle changes can also improve blow flow to the penis. Such changes include:
Exercising – Be physically active. Lifting a spoon to eat is not exercising. Also, don't sit in your sofa/chair all day. Walk, run, go to the gym.
Adopting a healthy diet – Potato chips are great but they should not be your everyday meal. Eat smaller portions of ugali, rice or whatever carbohydrate you prefer. Throw in some greens. And proteins.
Losing weight – Lose some kilos, your penis will thank you.
Stop smoking – Don't be a human chimney. It's a small sacrifice if it will make your penis happy. We all want a happy penis! Don't we?
Reduce alcohol consumption – Drink in moderation, alcohol is not going anywhere! It will still be there tomorrow.
Stop using medications that can cause ED – Talk to your doctor about this.
Seeking counselling services in case of stress or mental health issues such as depression
Beware that herbal medicines have not been proven to treat erection problems. There is no evidence to suggest that they are effective at treating ED. It is safer to visit a doctor for treatment.
Do you have any questions about Viagra or erectile dysfunction? Talk to us in the comments section. You can also engage with us on the Love Matters Kenya Facebook page.