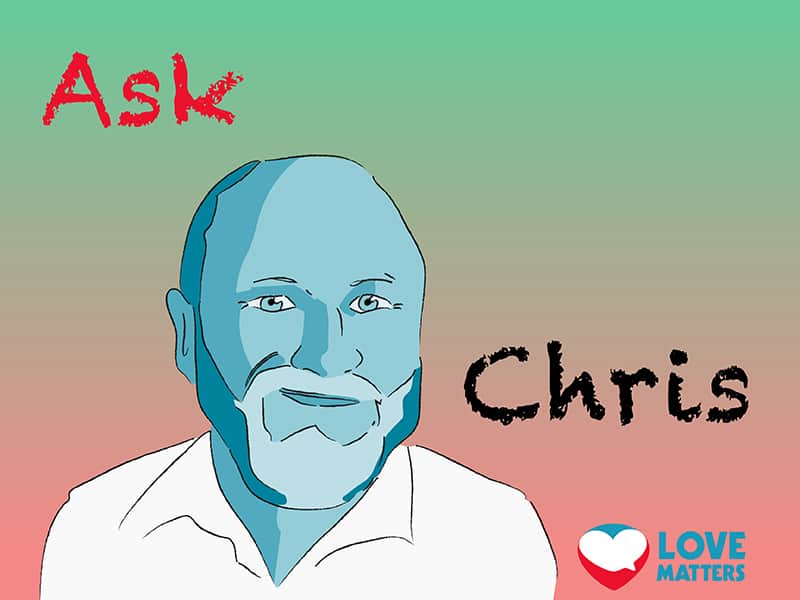 I've never had an orgasm
I have never had an orgasm. Why? What's going on? I enjoy having sex with my man a lot but have never climaxed. Please help me.
You are not alone
First of all, you're not alone! Many women have never reached a climax – though almost all can. Most often, it's because they have a deep-seated belief that they're supposed to be able to reach orgasm through penetration alone. Whereas for most women, that's simply not enough.

So what should you do?
First, you need to do some research on your own. Masturbate, in other words.
Lots of people have been brought up to believe that it's terribly wrong. But that's just not true. And it's the best way to explore what you need to do to reach orgasm.
Touch yourself
Get some lubricant – baby oil will do fine – and start by touching yourself all over your intimate areas. You'll almost certainly discover that it's rhythmically touching your clitoris, or the areas around it, that really gets things moving.
Do you know where your clitoris is? If you don't, we can help you out. Have a look here. Don't worry if yours doesn't look exactly like what you see in images. Every woman's body is different – but they all work just as well once you know what to do.
Experiment
Experiment to figure out exactly what feels best and is most effective for you. You may need to touch your clitoris very directly, or you may find that's too intense and it's enough to touch the surrounding areas. Try different amounts of pressure, and find out what sort of rhythm works for you.
Once you've found all that out, have a few sessions of mutual masturbation with your partner. He may also have been brought up to think that masturbation is wrong, but reassure him that it's not – and pretty soon he'll be enjoying himself as much as you.
Try different positions
After that, start exploring sex positions that also produce the right stimulation. For example the 'Coital Alignment Technique'. Often called 'grinding the corn', this is a variation on the missionary position where your partner rides high and deliberately puts more pressure on your clitoris.
Woman-on-top positions are also worth exploring, and the rear-entry positions are also good because they enable either you or your partner to stimulate your clitoris manually while you're having sex.

So experiment! And soon you'll know exactly how to get an orgasm whenever you want one.

Do you have questions about orgasms? Head to our forum to ask our moderators!