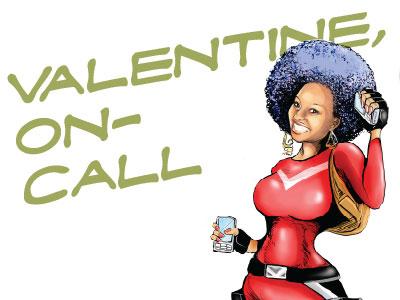 How do you know if your girlfriend is satisfied?
Talking about sex with your significant other is not always easy. So how do you find out if they are satisfied?
Talk or do
Your best bet is to ask them directly but if that seems like too much, do not despair – you are not alone. Many people have a hard time talking to their partners about sex. Maybe you can start with some actions instead of talking about it? Watch how they react and you might be able to tell if they are enjoying it.
Erogenous zones
Here are some erogenous zones that we sometimes overlook. Start here and by the time you get to intercourse, each of you will have an easier time getting to orgasm:
Scalp: Gently touch your partner's scalp, run your nails over it, massage firmly or pull their hair in the heat of the moment. You might have to buy her a new weave if she wears one.
 
The butt: The African female's posterior is a thing of wonder and beauty. It has been studied by scientists, and even had a few of us held captive in museums because the Europeans just 'didn't get it'. And last year Vogue magazine condescendingly declared that big butts are in. Our men sit squarely in their seats adoring our butts but I don't know why they don't touch them as much as they would like. Try touching your girlfriend's behind as she moves around the house. Kiss your woman's butt and the response will surprise you.
 
Mouth: The mouth is one of life's greatest joys. Our lips are super sensitive and you could start by touching your lover's lips very lightly with your fingers. Also, try putting a finger or two into your partner's mouth and watch for her response. Push your fingers (no more than two) suggestively in and out of your lover's mouth… Nowwww you can kiss your partner.
 
Hands: Hands are personal and very sensitive, so give your partner a hand massage. Run your fingers along her arms, all the way to her elbows. The feathery feeling is sure to excite her. 
 
Feet: A foot rub is so sensual and the recipient feels so cared for, so why not indulge your partner?
 
Stomach: Flat or round, our stomachs are sensitive to touch, and of course, kisses. Try a light touch to begin with, especially as you get lower and closer to the genitals; and use a firmer touch on the sides because we are all a little bit ticklish.
Do you have any other tips to excite your partner and satisfy him/her? Share your thoughts with us on Love Matters Naija or Kenya, or drop us a note below.