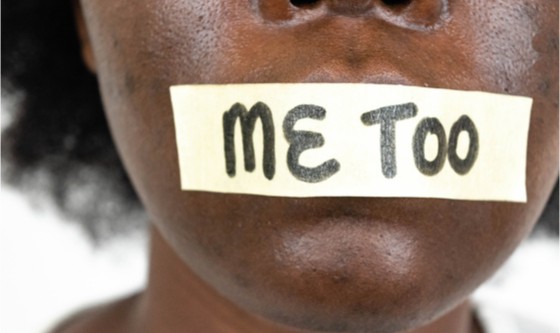 My revenge on the butt pincher
'I was sweaty, unkempt, bothered about my exam and looking my worst when this fellow pushed past and pinched my butt,' says Njeri who works in publishing.
'I swung around and asked, 'What was all that about?' The guy said he didn't understand what I meant. It happened just before my last semester exam. I was doing last-minute revision in the busy corridor. Just as it happened, the bell rang and I needed to go to my classroom to take my exam. But I couldn't let this guy get away scot-free. And for once it seemed that the universe was supporting me in my mission to teach him a lesson.'
Impulse
'I was in the class next to his. I'm usually not very inventive and I don't like drawing attention to myself. But somehow I got the guts from somewhere and on impulse, I went to his class and made an announcement:
'Dear all,
We have this guy amongst us who is here to pinch butts. He doesn't care about how many marks he gets but about the count of the number of pinches he indulges in. So, beware! Don't increase his counts by letting him pinch girl's butts only. Let's do that by asking the guys here to present their butts to him.
There was pin-drop silence in the room and just when I thought that I had embarrassed myself, a guy stood up went to him and bent to show the guy his butt.
'And after that, there was no stopping, a lot of the other guys went up to this fellow too.

'The examiner who came into the room just saw chaos but when she learnt about the incidence, she turned the other way and told the class that she would give us ten minutes to finish our business and she would adjust the time later.'
More retaliation please
'I realised that revenge could be sweet, and strong action can be taken so that the harassers (some of them at least) never forget the lesson.

'I am glad that I could pay him back by stripping him of his dignity.

'I have not always had such creative ideas of revenge but this is one of those times when I am so glad that I was led by impulse, which was supported by others. I still wonder, at times, what if that first guy had not gone to my teaser? Would I have had to suffer another bout of humiliation? But he did.
'I have been taught to always consider the situation before retaliating – but I wish I could get into more such retaliations until none were needed.'
What do you think is the best way to deal with a butt pincher? And why do guys do this kind of stuff? Leave a comment below or on Facebook, Naija and Kenya.