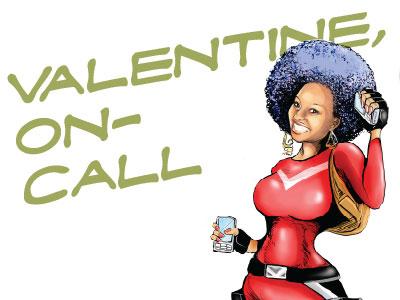 I want to hit my controlling girlfriend
Valentine, my girlfriend is really controlling. Sometimes I feel like hitting her because she gets on my nerves. What should I do?
Welcome to the world of love, passion, and maturity. Rarely do we want to throttle perfect strangers. Instead, it is the people we love dearly – our family, our friends and our kids that push us to the limits of control.
Conflict resolution
I love your question because it points to something – conflict resolution – that few of us are taught but are all expected to manage well. You like, and perhaps even love, your girlfriend and yet here you are really struggling to maintain a relationship with her because you are being pushed to the limits of your control. I will assume that you haven't hit her yet and recommend that you maintain that. Violence will not aid your communication, or advance your relationship, in any positive way.
What can do you about her nagging?
How does your girlfriend try to control you? Is she bossy? Does she think that her way of doing things is the only right way, so she criticises you constantly? Does she withhold affection and attention to get her way? Or perhaps she gives you the silent treatment? Does she use sex as a weapon?
You could use humour to laugh off her attempts at pushing you around.
I suggest that you speak to her candidly and tell her how you feel about her behaviour. She might be completely oblivious to her controlling ways and when you tell her she will probably get defensive. This is only natural. In fact, I suggest you ask her not to respond immediately to what you say but rather to sit with it for a few days and then tell you what she thinks and feels. She might not realise that she is hurting you quite so much.
How can you react?
While she works on herself, you can also figure out how to react differently. You could use humour to laugh off her attempts at pushing you around. Or you could simply state that you have heard her suggestions but you are going to do things your way.
How do resolve conflicts? If you need help, please head to our discussion board. Our experts can help you get your relationship back on track.