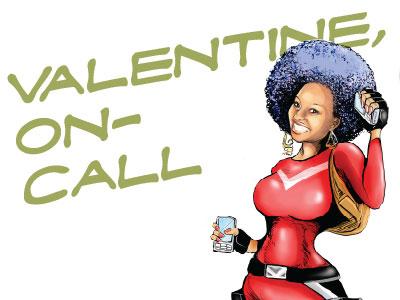 He talks to other women
We quarrel every day because bae likes chatting to other women. I don't like it. I get jealous; he says I don't trust him but it's only that I don't want to lose him.
Cheating on social media
Hmmm, the joys of dating in 2016! We used to get annoyed and jealous when our partners looked at other women in front of us. Now they don't even have to leave the house or raise their heads. They do not even have to walk up to a woman and risk face-to-face rejection. We don't have to pick out a date outfit and spend money on dates. All this is cut short by social media and I get that you feel cheated on.
Of course you don't like it
Here you are in what you think is a committed and monogamous relationship and yet, your partner appears to be single and available to a whole bunch of women. Of course, this makes you jealous and angry. Of course you do not like it. He might not be going on physical dates but he is dating other women virtually. After all, what do we do on dates? We chat. We get to know each other. We share ideas and who we are.
While he is available to these women, he is not fully committed to you and your relationship.
Have your say
You are going to have to put your foot down on this one. To me, and I think to you, this is non-negotiable. It is a deal breaker – either he stops, or you stop seeing him exclusively. Because trust me, he is not seeing you exclusively. He might act like it is all innocent fun, but I think if you too started 'chatting' with men for hours on end, he would change his tune.
I hate to deliver bad news but your boyfriend is still single and mingling, and it is time to decide if that is what you want. The point of dating is to find someone we like, who likes us and wants a similar relationship to what we want. It sounds to me like you want different things.
 
Do you think it's okay to chat with others of the opposite sex as long as nothing happens? Tell us on Love Matters Kenya or Naija.