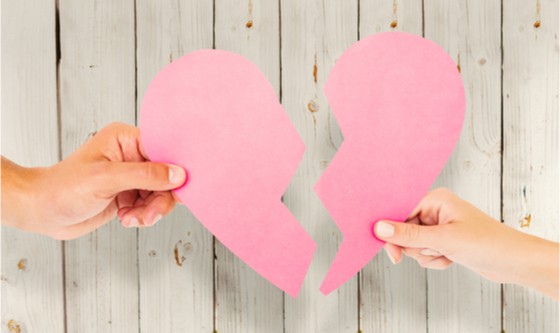 Break-ups: the biggest cause
What's the main cause for break-ups?
There are probably as many reasons for relationships not working out as there are relationships. Every couple is different, and so are their problems. Just think about your past break-ups. They probably all happened for different reasons; even though you were involved in all of these relationships.
But, to be honest, almost all break-ups have one common underlying factor: communication.
Relationships are hard. And no relationship is perfect. It's how the two of you deal with issues that determines whether you will get through it, and come out stronger at the other end, or whether you will part ways.
And 'dealing with it' boils down to communication.

It seems easy enough. After all, we talk all day, every day.
But communication can be extremely difficult, especially when it comes to intimate issues.
If you don't talk about problems, things will certainly go wrong. If you have issues, the sooner you bring them up, the better. If you don't, talking about it will only get more difficult and one of you is bound to get hurt.
Don't expect your issues to go away – they won't.
What else can you do to ensure that things don't go wrong?
Gain your partner's trust. If they feel they can discuss their likes and dislikes with you, you have already gained a lot.
If they do bring up negative things, take it as a good sign that they feel comfortable talking to you about it, instead of swallowing their feelings.
When it comes to discussions, make sure you take the time to listen before you react. Feeling that they are not being listened to can be a devastating feeling for your partner and will make things worse.
Try your best to see the problems from your partner's stand-point, as well. What may not be a problem for you may be a deal-breaker for them.
If you are having a big fight, it might be a good idea to take a step back and postpone the fight. If you both sleep on it and aren't as emotional anymore, you are far more likely to come to productive solutions.

Good communication is not the only thing a relationship needs to be successful, but it certainly is the one the most important ones.


What do you think are other causes for break-ups? Share your thoughts below or on Facebook.