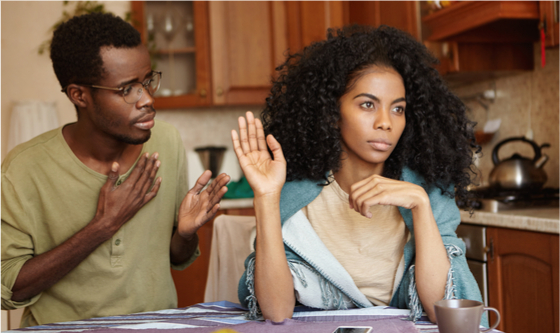 Marrying a cheater?
Is it right to marry a man who divorced his wife because of cheating?
'Normal' relationships, and by extension marriages, are challenging. Relationships require a concerted effort to overcome differences in preferences, outlook, and mundane everyday issues. Stuff like leaving the toilet seat up, squeezing the toothpaste from the wrong side, and snoring and farting in bed among other things.

So to be honest, your situation will be a lot tougher should you choose to marry this man. However, that doesn't mean that you both can't have a happy and prosperous marriage. For it to work, it will take hard work, effective communication, patience, and love.  

In your question, you didn't clarify if it he is the one who cheated or if it was his ex. Depending on the answer, you will be dealing with different issues.
If he was the cheat, you might feel insecure in your marriage, no matter how much he reassures you. Especially if you were the one responsible for breaking up his previous marriage; what goes round comes around.
A lot of women flatter themselves thinking they are better, prettier or more of a homemaker than the ex-wife. Only to find out that it's the man who got bored in his marriage and, instead of working on it, he opted to get a newer, younger catch. Which means that there is a high likelihood of you ending to the same situation a few years down the line.
Your situation could be a unique situation and I pray it is, but history is full of similar case studies so don't let love blind you.

If he was the victim on the other hand, you could be dealing with a wounded male ego. This calls for lots of patience and understanding; he will throw tantrums now and then. It will serve you well to know exactly what transpired with his ex so that you can avoid similar situations. If, for instance, his ex used to go clubbing and that's where she cheated, you must avoid such situations at all cost; you must go out of your way to build his confidence. Never draw a parallel to any situation of his being cheated on.

Another very critical consideration is if he has kids from his previous marriage. Kids aren't necessarily a problem but his ex might be. No matter how much he would want to avoid the ex, he will have to deal with child support and being in their lives. Now, if he says he wants nothing to do with the children and his ex, you are in trouble. I say so because a good man always lives up to his responsibilities, no matter what the situation.
I strongly believe how a man treats his family is a strong indication of how he will treat you once he marries you; especially his relationship with his mother and his children.
Finally after you weigh the pros and cons and still decide to marry him, please always remember this: 'Love is patient, love is kind. It does not envy, it does not boast, it is not proud. It does not dishonour others, it is not self-seeking, it is not easily angered, it keeps no record of wrongs. Love does not delight in evil but rejoices with the truth. It always protects, always trusts, always hopes, always perseveres – love never fails.' (1 Corinthians 13:4)

What do you think, should she marry him? Leave a comment below or on Facebook. Or questions, head to our discussion board.