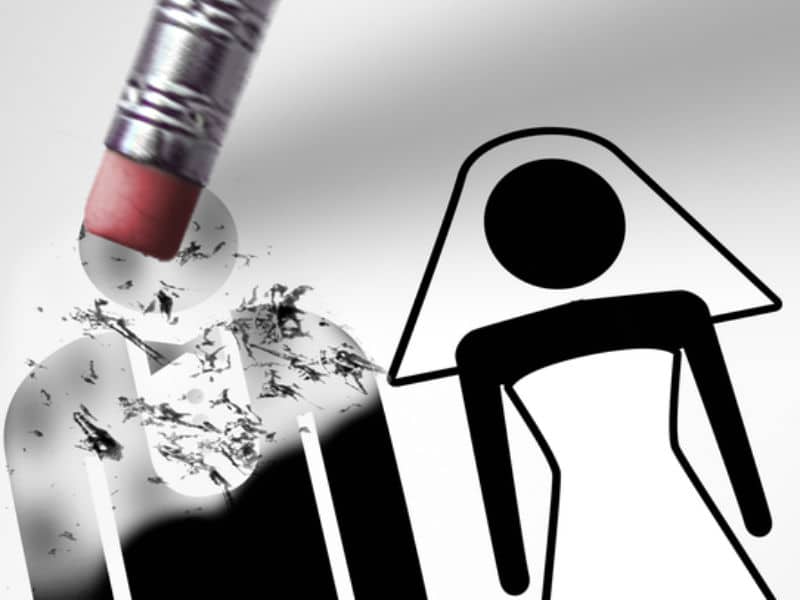 Dealing with a breakup on Facebook
Facebook photos, old e-mails, and mp3s from an ex can be painful reminders of a love affair gone sour. Dealing with digital possessions after a breakup is no easy task. People use different strategies to get over their ex, according to a recent US study.
You've been dumped. Teary eyed and depressed, everything reminds you of your ex. And what's worse, there are pictures tagged with the two of you all over Facebook. What do you do with the photos? Do you change your relationship status and delete your ex from your friends list?
These were just the kinds of questions that researchers hoped to answer when they interviewed 24 students aged 19 to 34 to find out about Facebook, breakups, and what people do with photos, music, videos, and messages related to their ex when a relationship is over.
Deleter or keeper?
Psychologists who research human-computer interaction call these digital possessions, and after a breakup seeing photos of an ex or reading old Facebook posts can be upsetting, to say the least. People have different strategies for dealing with their digital possessions after a break-up, the study found.
Deleters
Half of the students were 'deleters' – they trashed all digital memories of their ex to help them move on with their lives. They often acted impulsively, unfriending or blocking their ex on Facebook right away and changing their relationship status to single. And though getting rid of those memories helped the students get over their past partner faster, 'deleters' often regretted their impulsiveness later on.
Keepers
'Keepers', on the other hand, tended to have more trouble healing from their breakup. Eight students kept everything related to their ex, from text messages to phone numbers to photos online, which caused them to regularly run into painful reminders. They were also likely to lurk on Facebook and other forms of social media, to see what their former honey was up to, the research showed.
Selective deleters
The remaining four participants were 'selective deleters'. Their first reaction was to distance themselves from digital memories of their ex. Later, when they were calmer and felt up to it, these students deleted some digital possessions and kept others. Taking the time to choose some things to get rid of and others to keep may be a good breakup strategy, according to the researchers. Being selective means less chance of regretting having deleted some possessions, but makes it possible to move on without worrying about finding digital memories all over the place.
Undeletable
Today, people spend more time than ever online, and digital possessions pile up on an ever-increasing number of devices, applications, and platforms. Relationships are no exception – the students studied had accumulated many more digital possessions of their ex than physical ones.
But unlike physical objects, the digital variety can't be deleted quite so easily. For example, getting rid of e-mails, text messages, and social media chats stored on cell phones, tablets, and computers is not for the faint-hearted. Compare a digital clean-up to the task of tossing out old love letters. And when it comes to photos posted on social media networks like Facebook, images can be untagged but not deleted – they remain online as painful reminders of the relationship.
Are you a keeper, deleter or a selective deleter? Leave a comment here or on Facebook.