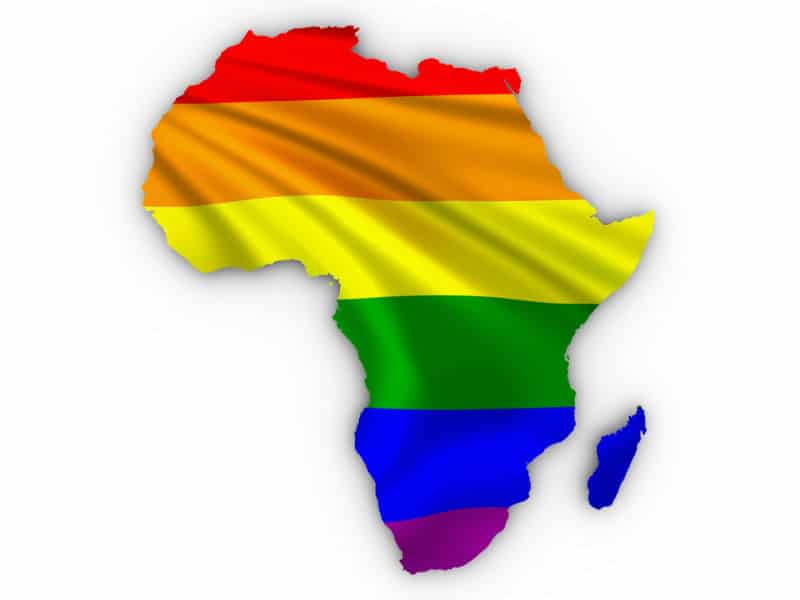 Is homosexuality really 'un-African'?
Whenever homosexuality is discussed, the argument that it is 'un-African' often comes up – that homosexuality was brought to Africa by traders and Western immigrants. But is this actually true? Well, no. It isn't.
Many cultures in contemporary Africa believe that homosexuality was brought to the continent by Westerners or Muslim slave-traders. It's true that very little is known about sexuality in Africa before the first foreign settlers arrived. But there are clear indications that homosexuality was a normal part of life all across the continent throughout the centuries. Some societies were very accepting, while others only tolerated homosexual practices. In many African cultures, homo- or bisexual relationships were seen as innocent aspects of growing up, and not to be taken too seriously.
Lesbian love was rather unusual, but male homosexuality was quite common. Especially among boys and men who weren't married yet. But some of these relationships ended up lasting a lifetime.
And it were particularly young men who engaged in bisexual love, or what is now called 'homosexuality of convenience': when no women were available, men made do with 'what they had' and slept with men instead.
For example, in the Zande culture from Central Africa, it was considered very smart of men to sleep with other men if women were considered taboo or were simply not available. Even when women were available, it wasn't unheard of for men to have sex with other men, if they were attracted to them.
Or take the Maale, from the southern parts of Ethiopia. They introduced a 'third gender', men dressing up as women and doing jobs that were typically left for women. And, it appears they also had sex with men. And among the Nandi in Kenya, it seems that two women marrying wasn't unusual.
Many other cultures in Africa have similar examples as those mentioned above – from boy-wives, to transgender prostitutes, to rock paintings depicting group anal sex…
Homosexuality isn't 'un-African' after all. But homophobia is. And it's about time we start working on eliminating another piece of leftover colonialism.
So it wasn't the Europeans who brought homosexuality to Africa. They brought something else to Africa: homophobia. The colonialists were the ones who started introducing harsh laws against the customary homo- and bisexual practices.
As it turns out, homosexuality isn't 'un-African' after all. But homophobia is. And it's about time we start working on eliminating another piece of leftover colonialism.
In the words of Desmond Tutu, the former archbishop of Cape Town: 'We struggled against apartheid […] because black people were being blamed and made to suffer for something we could do nothing about; our very skins. It is the same with sexual orientation. […] We treat them [gays and lesbians] as pariahs and push them outside our communities. We make them doubt that they too are children of God – and this must be nearly the ultimate blasphemy. We blame them for what they are.'
What would you rate as 'un-African'? Leave a comment below or join the discussion on Facebook.