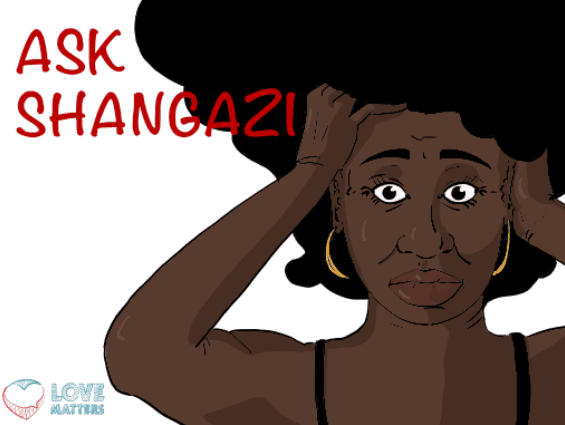 I had unsafe sex, do I have HIV?
'I had unprotected sex. It just happened somehow. How can I find out if I have contracted HIV? I am very worried. Please help me out.'
Are you literate? Are you also hard of hearing? Because if you can read and you can hear, and you are above 15 years of age, you must have heard about unsafe sex. And you must have also read or heard what it can lead to.
Wait it out
No gain in fear! What you have to do is a test. The only hitch is you have to wait three months at least: six weeks until your first test, and another one, to be sure, after 12 weeks. That will tell you where you stand. The issue is, with such fear, will you even be able to stand it?
The virus takes a few weeks to show up on an antibody test; the most common ones are ELISA and rapid test. You can get this done for free at a clinic or VCT (see the top righthand corner of our website to find one near you).
You must get some counselling alongside of course! You can go in for an immediate test called an antigen test, which only select clinics may offer. There you can rule out window period, but you will still be advised to do one more after three or six months, understood?
Risky propositions 
But let me ask you a few questions. In fact, I ask all of you, is it worth taking such a risk? If you are ready and prepared, sure, go ahead. But being ready also means being safe. If you are not safe, you risk getting a disease or an unplanned pregnancy.
Of course gentlemen often have their excuses: 'No fun with a condom,' 'It's like a raincoat,' 'Can't get the feel,' and the final one, 'What kind of a man does it with a condom?' I'm sick of these excuses! Be a lover, don't cower! The cool kinda lover, keeps the cover on!
Is it really worth the terrible stuff that could follow? I swear not! I know you agree with me now, and yet… you still go ahead and dump the condom, 'Man! It can't happen to me!' Ya right!
What next, what now?
So what are you going to do? Gather all the testing information, choose a centre. You can even quietly go check it out and go seek counselling. Go meet the VCTC counsellor, see if you get along and plan for your test.
Once you are past the window period, you will get the result of a rapid test within 15 minutes. The three-month period is the tough one, I can understand. Read up a bit, but don't overdo it, don't make yourself sick over it  and then like innumerable people, convince yourself you already have HIV, no less! Just wait it out, go to a clinic and get the real info!
But there's no point in berating yourself or hitting your head on a wall, 'Why did I do it, why did I not pull up my socks and my condom?' Now you know a lot about yourself and you know that there is a real threat of HIV, that unprotected sex can be very risky, that you are experiencing real fear… All I can say is, all the best, hang in there!
Did you have unprotected sex with a stranger? Not sure what to do? Get in touch with via our forum or via Facebook.