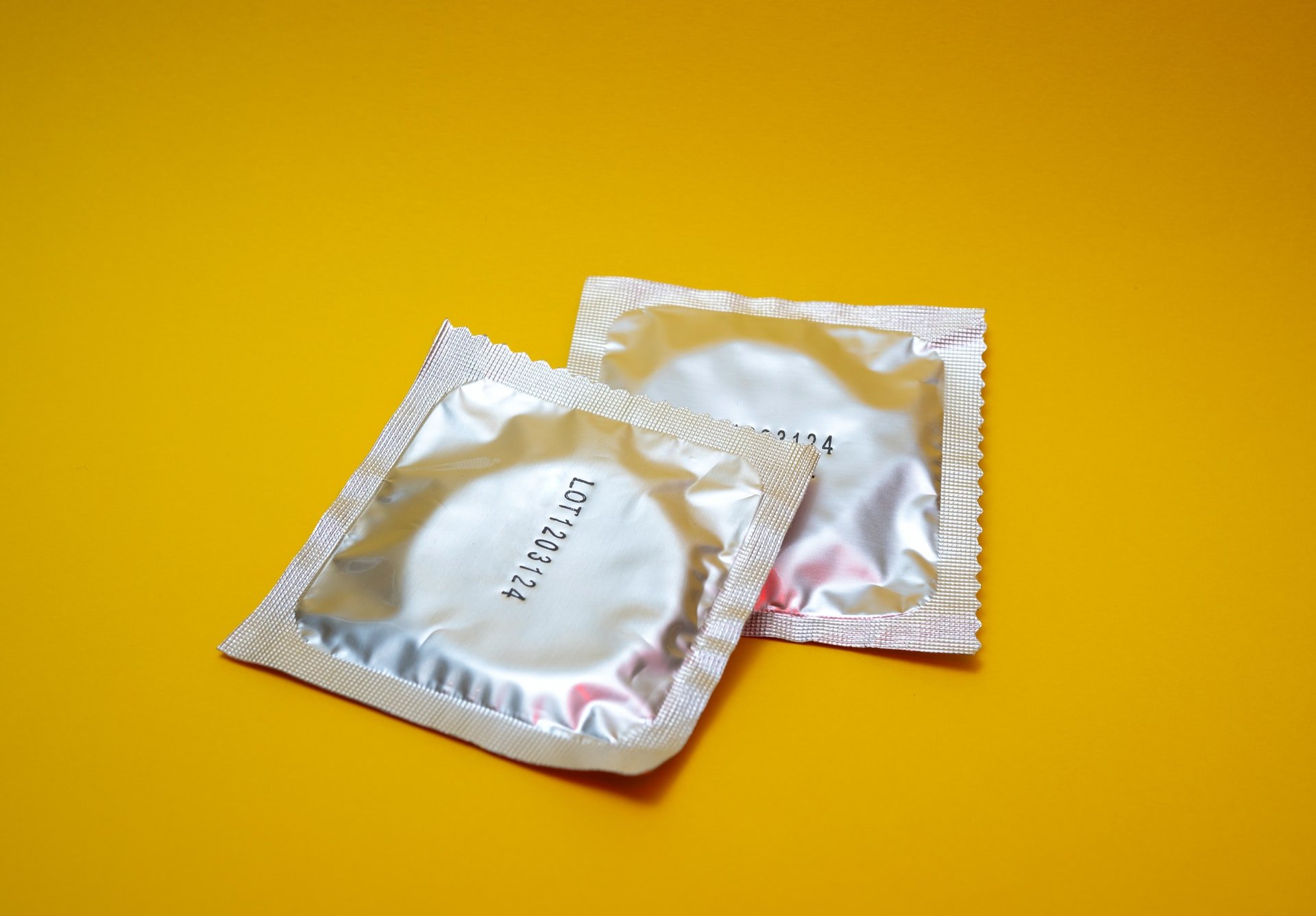 Semen and latex allergies: signs and treatment
Did you know that it is possible to be allergic to condoms? It's not just a thing that guys say!
You may be allergic to dogs, cats, or even dust. Whatever you are allergic to, it may result in a sneeze, or a nasal flare-up, resolved with a simple antihistamine. But some allergic reactions are life-threatening!
To understand allergies, let's look at the human immune system; the body's foot soldiers. They protect us from invading organisms which can make us ill. But when you have an allergy, your immune system mistakes a harmless substance, called allergens, for an invader.  The immune system creates a Spartan-like defense, sending antibodies to cells, which release histamine and other chemicals, which then cause allergic reactions. So a bee sting, or peanuts, or even semen or latex – what many condoms are made of – will send the body into overdrive to fight.
And in the process of fighting, your body reacts violently to eject the allergens with symptoms in the nose, throat, sinuses, ears, lungs, stomach, or skin. You may have seen or experienced this irresistible sensation to scratch your skin, sneeze, grunt or rub your ear when you have allergies. Or maybe have a shooting pain in your stomach – or worse, you start gasping for air. In some cases, the reaction is so violent it becomes instantaneously life-threatening. This is called anaphylaxis.
Semen Allergies
Semen allergies are a reaction to the protein found in sperm. With semen allergies, there are two varieties: individualised, and general semen allergies. In the case of individualised semen allergies, a woman or a man allergic to semen will experience itching in the vagina and penis respectively, due to contact with the semen after ejaculation. There may be redness, swelling and blistering. In generalised semen allergy, the whole body of the person will itch following contact with semen.
At times, the allergy to semen in women can be detected during her first sexual encounter. But in some cases, sperm allergies may happen with different sexual partners or even abruptly with a long-time partner. Other times, the allergy may be misdiagnosed as vaginal inflammation (vaginitis), a yeast infection, or a sexually transmitted infection like herpes. The best way to detect if you are allergic to semen is the evaluation of your body's reaction with condom use. If you do not have a reaction after sex with a condom, but do react when you don't use a condom, that could be an indication of an allergy to semen.
Treatment
In mild cases, if it's the woman solely allergic to semen, the use of condoms can work. Sometimes, repeated exposure to ejaculate during sex reduces any reactions. For extreme cases, you need to see a specialist doctor – an immunologist or allergist – for a prescription antihistamine to be taken before sex, or guidance through a process called desensitization.
Desensitization is repeated exposure to diluted semen solutions inside your vagina or onto a penis periodically until you can withstand exposure to undiluted semen without any reactions.
Latex Allergies
Latex allergies are a reaction to the proteins founds in natural rubber latex, from rubber tree fluids. These allergies may be seen as rashes on the point of contact on the skin after someone comes into contact with latex gloves or condoms.
This may seem a bit straight forward, but unlike semen allergies, people with latex allergies are exposed to latex everywhere. The reactions could be on one's lips after blowing a balloon, or a swollen mouth or tongue after a dentist's oral examination at an appointment. Even a regular physical exam at a hospital when a nurse touches your arm as she takes your blood pressure could set off your allergies. It is essential to tell your doctor or nurse of your allergies to avoid the discomfort that comes with your body's reaction to the latex in the various tools they use.
Related: Boyfriend Loses Erection With Condom
Treatment
There is no treatment for latex allergies, so general avoidance is encouraged. You must inform your doctor, because most doctors also use latex gloves to touch and examine patients. Speak before you get in contact with it. If you do have a mild allergic reaction, most doctors will prescribe an antihistamine to manage the discomfort.
Are you allergic to latex or semen? Do you use latex-free condoms?