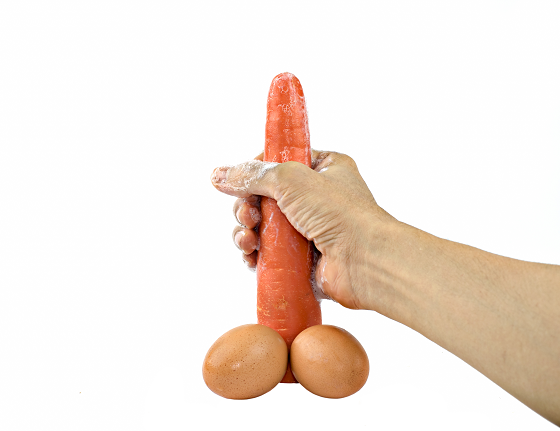 Does masturbation cause Erectile Dysfunction?
Masturbation is a normal and healthy sexual activity. It is as normal as a hug or sneeze.
During puberty, your body starts to produce more sex hormones. One of the results is more interest in curiosity about sexuality.
Sometimes young people will experience sexual pleasure and relieve stress and sexual tension by touching their genitals. That's called masturbation. It's very common for boys and girls, it's normal if you do it, and it's normal if you don't.
 Masturbation should always be done in private.
Despite what you may have heard, masturbation cannot hurt your body physically, you won't run out of sperm. Your penis won't shrink. You won't grow hair on your palms. You won't go crazy. You won't go blind.
Masturbation, even a few times a day, does not present a problem and is a physically safe way to express sexual feelings. If you find yourself masturbating too often that it is impacting your normal daily routine, go slow or stop as this may interfere with many aspects of your life.
Can masturbation cause erectile dysfunction?
Erectile dysfunction or commonly referred to as ED is the inability to get or keep an erection firm enough to have sexual intercourse.
There is no link between masturbation and ED. Masturbation won't impact your ability to get or keep an erection. This is a myth.
The only possible effect is that if you masturbate frequently you may get used to a certain sensation (and like it!) that you find it hard feel the same with a partner.
So, what causes erectile dysfunction?
Erectile dysfunction can be cause by physical or psychological issues or even both. They include:
Cardiovascular disease
Diabetes
Hypertension, or high blood pressure
High cholesterol
Obesity
Low testosterone levels or other hormone imbalances
Kidney disease
Increased age
Stress
Anxiety
Depression
Relationship problems
Certain prescription medications, such as those used to treat high blood pressure or depression
Sleep disorders
Drug use
Consuming too much alcohol
Using tobacco products
Certain health conditions, such as Parkinson's disease or multiple sclerosis (MS)
Damage to the pelvic area through injury or surgery
How can I prevent ED?
You can prevent ED by: 
Exercising regularly
Quit smoking
Reducing or avoiding the amount of alcohol you drink
manage stress
Maintain a healthy body weight
Eat a healthy diet
Seek help if you are experiencing depression or anxiety
Keep heart disease, hypertension, and diabetes under control.
If you think you are experiencing erectile dysfunction, you are not alone. Talk to your health care provider for help.  Your health care provider will advise you on the best treatment that suits you.
Over to you, what other myths have you heard about masturbation?