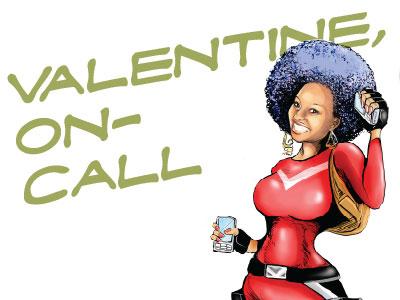 Is it okay to watch porn in a relationship?
'I'm in a relationship – is watching porn okay?' Valentine answers: 'Great question. Difficult question. And there is no easy answer.'
Many uses of porn
Some people find porn a useful tool as they are developing their lovemaking skills. Others wonder why their partner is turned on by animalistic sex that lacks intimacy and joy. Some couples watch it together and find that it brings novelty to their sex life.
Many opinions
Ultimately what matters is how you and your partner feel about it. Your partner may feel that by watching porn, you are implying that they are not enough. It may provoke jealousy in a partner who wants to be involved in all aspects of your sex life. It may also make your partner feel inadequate especially if you rave about the porn star's skills or looks.  
Strangers in your bedroom
Also, your partner may feel cheated on.
By bringing porn into your bedroom you are bringing strangers into your sex life and they will have an impact.
If you opened your curtains and let your askari watch you and your partner having sex, his presence alone would change the dynamics of that sexual interaction. The presence of porn and porn stars will have an impact.
Open conversation
Allow your partner to express their feelings openly and then explain why you would want porn to be a part of your sex life, then decide together. There is no right or wrong answer.
 
What do you think about porn in the bedroom: taboo or useful tool? Leave a comment or join the discussion on our Facebook pages Love Matters Naija and Kenya.